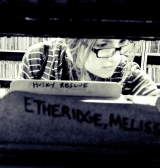 About Me
About Me
Please describe yourself

Just some girl from Maine, working at a bakery in Ogunquit, spending time off baking, cooking, eating, drinking and being at the beach.

What are your interests?

baking, food, craft beer, music, art, travel

What are your absolute favorite things to bake?

Cakes, cookies, bars, breads

What are your favorite vegan baked items to eat?

Warm crisp with ice cream. Doesn't matter what fruit; apple, cherry, strawberry-rhubarb.. I'll eat them all.

What types of vegan baking are you trying to master?

All! I'm just starting out as a vegan baker but I've been baking for years now.

What kind of music have you been listening to lately?

yo la tengo, pixies, talking heads, the clash, my bloody valentine, pavement.. to name a few.

What shows or movies have you been into lately?

Time Bandits, Uncle Buck, Monsters Inc., The Bear, Empire Records, 12 Monkeys, Portlandia, Louie, IT Crowd, It's Always Sunny in Philidelphia

What are your favorite books?

Day of Honey: A Memoir of Food, Love, and War, Mastering the Art of French Cooking, An Everlasting Meal, The Tummy Trilogy

What city do you live in?

What state do you live in?

What country do you live in?

Do you run any websites? If so, which ones?

<a href="http://missbakerbear.wordpress.com/" target="_blank" rel="nofollow">http://missbakerbear.wordpress.com/</a>

What's your Twitter username?

What do you do for a living?
Member since

Sunday, 10 February 2013 09:42

Last online

3 years ago
My Favorites
No entries were found
My Reviews
No entries were found
My Listings
No entries were found