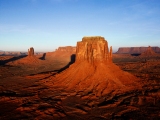 About Me
About Me
Please describe yourself

vegetarian, interested in healthy lifestyle. Love to read, learn, travel, collect recipes, meet interesting people.

What are your absolute favorite things to bake?

no-knead bread, cookies.

What are your favorite vegan baked items to eat?

chocolate anything! and fresh bread.

What types of vegan baking are you trying to master?

Jewish style challah without eggs, and cookies.

What kind of music have you been listening to lately?

country, dubstep-electronica.

What shows or movies have you been into lately?

Person of Interest, Smash, action movies.

What state do you live in?

What country do you live in?

What do you do for a living?
Member since

Monday, 04 February 2013 16:35

Last online

3 years ago
My Favorites
No entries were found
My Reviews
No entries were found
My Listings
No entries were found