About Me
About Me
Please describe yourself

My daughter is vegetarian and my daughter-in-law is vegan. I am leaning towards becoming vegetarian, but want to make meals both my daughters will like. Recipes on this site look great!

What are your interests?

puzzles, beading, reading

What are your absolute favorite things to bake?

cakes, cookies

What are your favorite vegan baked items to eat?

cake and cookies!

What types of vegan baking are you trying to master?

cookies as well as cake. also want to learn some good main dishes as well as sides

What kind of music have you been listening to lately?

soft pop

What shows or movies have you been into lately?

NCIS, Criminal Minds, Fringe, Burn Notice, Breakfast at Tiffany's

What are your favorite books?

Still love The Outsiders. Also love romance novels as well as really long good books such as War and Peace and Gone With the Wind. Like mysteries and spy novels as well.

What city do you live in?

What state do you live in?

What country do you live in?

What's your Twitter username?

What do you do for a living?
Member since

Tuesday, 25 December 2012 11:51

Last online

3 years ago
My Favorites
No entries were found
My Reviews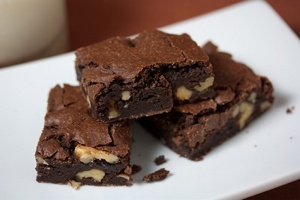 "Wow! I cannot begin to express enough thanks for this..."
My Listings
No entries were found