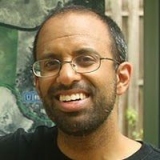 About Me
About Me
Please describe yourself

I live in Minnesota, and I advocate for animals by encouraging people to eat more plant-based foods

What are your interests?

cross-country skiing, touring, bike commuting, eating, cooking, sharing food with friends

What are your absolute favorite things to bake?

cookies

What are your favorite vegan baked items to eat?

cakes

What types of vegan baking are you trying to master?

I'm a beginner, so I'm just trying to learn more.

What city do you live in?

What state do you live in?

What country do you live in?

Do you run any websites? If so, which ones?

What do you do for a living?
Member since

Wednesday, 21 November 2012 16:55

Last online

3 years ago
Hi, I'm trying to create a quarter page or half page introduction to vegan baking to hand out. I imagine the flyer would mostly talk about how to substitute eggs and dairy. Can you point me to an article or other resources on this site or elsewhere to get me started? Thanks!...
My Favorites
No entries were found
My Reviews
No entries were found
My Listings
No entries were found