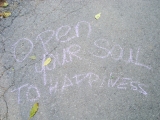 About Me
About Me
Please describe yourself

I am so newbie to this. When the well known hugging saint from India, Amma, was in town, I was assigned to help baking in the kitchen. The experience changed my ideas for vegan baking completely.

What are your interests?

How can we make this planet a better place to live?

What are your absolute favorite things to bake?

That is something for me to discover! ;0)

What are your favorite vegan baked items to eat?

Cookies and cakes

What types of vegan baking are you trying to master?

Something simple and easy.

What kind of music have you been listening to lately?

Anything I can sing in shower. Especially, devotional songs by Deva Premal.

What shows or movies have you been into lately?

Most of the shows on Create Channel, Documentaries.

What are your favorite books?

Books on spiritualism

What city do you live in?

What state do you live in?

What country do you live in?

What do you do for a living?
Member since

Friday, 13 July 2012 13:22

Last online

3 years ago
My Reviews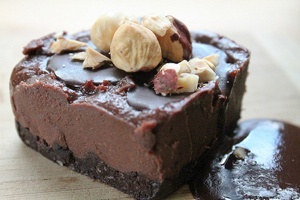 "A great choice for a special occasion like Thanksgiving. This..."
My Listings
No entries were found