About Me
About Me
Please describe yourself

I am a Creative Director who is also a professionally trained pastry chef/baker. I am a formal vegan but I am trying to approach my diet with more healthy choices.

What are your interests?

I like all things visual and all kinds of music. I am a foodie that puts flavor first and will try anything once.

What are your absolute favorite things to bake?

Cakes, pies, and cookies are all my favorites! I especially like to do challenging recipies like French Macarons. I also like to explore with my baking and try to solve problems or create new things.

What are your favorite vegan baked items to eat?

French Macarons, Cinnamon Buns, Canoli's, Ice Cream,

What types of vegan baking are you trying to master?

I am trying to bring the most flavor possible to vegan baking without the fat. I want to create items that have a rich butter flavor but without butter.

What kind of music have you been listening to lately?

All kinds from Pop and Rock to Opera and Classical.

What shows or movies have you been into lately?

Lord of The Rings, Great Expectations, Vertigo, Babbettes Feast, 60 Minutes, Masterpiece Theater, Modern Family, Everybody Loves Raymond

What are your favorite books?

The Hakawati, Big Night

What city do you live in?

What state do you live in?

What country do you live in?

What do you do for a living?
Member since

Thursday, 03 May 2012 16:24

Last online

3 years ago
My Favorites
No entries were found
My Reviews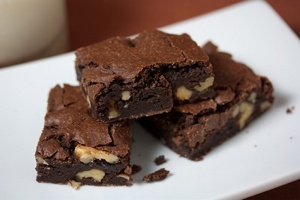 "I made these brownies over the weekend and they were..."
My Listings
No entries were found