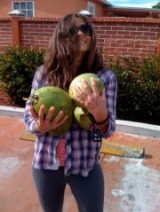 About Me
No personal information is shared.
Member since

Tuesday, 27 March 2012 16:23

Last online

Never logged in.
This may be a bit off topic, but does spirulina powder need to be refrigerated? I have so much (bought a whole pound), there's no way I'm gonna use it all any time soon! Hugs from one vegan baker to another. ...
My Favorites
No entries were found
My Reviews
No entries were found
My Listings
No entries were found