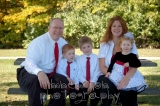 About Me
About Me
Please describe yourself

my daughter is dairy, nut and egg allergic. i am trying to make baked goods for my entire family like birthday cakes and cookies that we all can enjoy. i am looking for help.

What are your absolute favorite things to bake?

i have really only been able to be happy with my diary free/egg free chocolate chip cookies and the occasional birthday cake. with vegan buttercream frosting. :)

What are your favorite vegan baked items to eat?

my daughter's beautifully decorated 2nd birthday cake. looked fit for a princess and tasted great. no one took a single bite and said, 'OMG how do you screw that up so badly?' which has happened.

What types of vegan baking are you trying to master?

breads and different types of cakes and cookies. instead of just yellow cake and chocolate chip cookies. it's time for some variety.

What state do you live in?

What country do you live in?
Member since

Thursday, 22 March 2012 19:38

Last online

4 years ago
I'm a novice when it comes to baking without eggs, milk or dairy butter. I can make a few things thanks to Cybele Pascal's awesome books and my mother's constant determination to experiment. I can get some cakes to rise but i have definitely heard conflicting responses to white granulated sugar. Is my recipe considered vegan if I have replaced eg...
My Favorites
No entries were found
My Reviews
No entries were found
My Listings
No entries were found