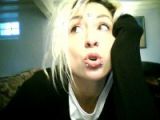 About Me
About Me
Please describe yourself

little nature geek pants

What are your interests?

the green outside world with lots of music art and my dog spider

What kind of music have you been listening to lately?

punk,reggae,dub-step,rockabilly,electro,hiphop,folk,D+B,swing,rock,i like lots of pretty sounds specialy with some g-tar

What shows or movies have you been into lately?

umm...lots and lots, i like cute french films and thinky strange films and brittish comedy

What are your favorite books?

currently reading i,lucifer and good omens

What city do you live in?

What state do you live in?

What country do you live in?

Do you run any websites? If so, which ones?

What do you do for a living?
Member since

Monday, 25 May 2009 00:39

Last online

6 years ago