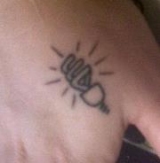 About Me
About Me
Please describe yourself

I am a vegan University student and get a kick out of sneaking dairy and gluten free ingredients into delicious treats!

What are your interests?

Baking and cooking, gardening, hiking.

What are your absolute favorite things to bake?

Any sweet-salty combinations, my own personal fondant covered chocolate dipped cherries, bread!

What are your favorite vegan baked items to eat?

Chocolate anything.

What types of vegan baking are you trying to master?

Fondant based bonbons, any themed treats!

What state do you live in?

What country do you live in?

What do you do for a living?
Member since

Saturday, 03 March 2012 20:55

Last online

4 years ago
Although I suppose I *could* just buy some vegan white chocolate chips, melt them and color them red and orange.. Its good to know for future reference though, I guess....

Hey folks! I am desperately intrigued by this recipe, as it combines two of my most favorite things; dessert and sushi! http://www.cakespy.com/blog/2012/1/12/sushi-cake-truffles-recipe-from-crazy-for-cake-pops.html However, the only place I know to get melting wafers in my metropolis is my local Bulk Barn. Sadly a look at their website shows th...

: is determined to find vegan melting wafers!
My Favorites
No entries were found
My Reviews
No entries were found
My Listings
No entries were found