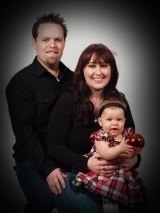 About Me
About Me
Please describe yourself

Learning how to bake vegan

What are your interests?

baking

What are your absolute favorite things to bake?

cupcakes

What are your favorite vegan baked items to eat?

all baked goods

What types of vegan baking are you trying to master?

cupcakes and frosting

What kind of music have you been listening to lately?

all

What city do you live in?

What state do you live in?

What country do you live in?
Member since

Sunday, 19 February 2012 22:41

Last online

4 years ago
I HATE the flavor of Shortening in frosting and I'm trying to make a vegan frosting, it was gross not because it was vegan, because I could taste the shortening.... yuck! Not to mention that the feeling of shortening in the mouth is awful!! If the recipe calls for both shortening and margarine, can I just double the margarine? Please tell me tha...
My Favorites
No entries were found
My Reviews
No entries were found
My Listings
No entries were found