About Me
About Me
Please describe yourself

I love life! I am looking to branch our, change my world and make things happen. One step at a time.

What are your interests?

theater, travel, love, people....LIFE

What are your absolute favorite things to bake?

cookies, cakes, wants to learn bread

What are your favorite vegan baked items to eat?

cake and cookes

What types of vegan baking are you trying to master?

bread, cakes with icing

What kind of music have you been listening to lately?

anything gooooood!

What shows or movies have you been into lately?

marvel comic movies.....house hunters international

What are your favorite books?

One Hundred Years of Solitude

What state do you live in?

What country do you live in?
Member since

Sunday, 05 February 2012 11:14

Last online

4 years ago
My Favorites
No entries were found
My Reviews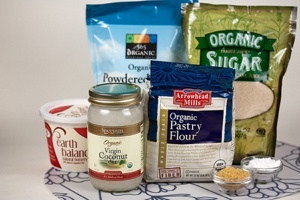 "what are the best backing tools like pans etc?..."
My Listings
No entries were found