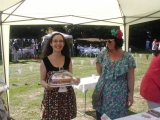 About Me
About Me
Please describe yourself

Co-owner and chief bowl licker of 1066 Cake Stand, a company based in Hastings, UK (1066 country).
One husband- vegan, one cat, not.

What are your interests?

Real ale (Hastings has it's own vegan brewery, Hastings Brewery), Cake, home made sweets. Starting but not quite finishing sewing projects. Going to an exercise class once a week, as if that would make up for all the cake and beer. Local politics, social justice, trash TV.

What are your absolute favorite things to bake?

Sponge cakes, especially chocolate and pina colada cake.

What are your favorite vegan baked items to eat?

Pastries, cuchen (an enriched yeast bread stuffed with dried fruit and sugar), bakewell tart.

What types of vegan baking are you trying to master?

Working on more savouries for our next book.

What kind of music have you been listening to lately?

English folk music

What shows or movies have you been into lately?

Eastenders (oh the shame), and Little Shop of Horrers.

What are your favorite books?

Oryx and Crake, woman of the Edge of Time, 1066 Cake Stand's Compenduim of Cakes, The Farm Vegan cookbook,

What city do you live in?

What state do you live in?

What country do you live in?

Do you run any websites? If so, which ones?

What do you do for a living?
Member since

Tuesday, 03 January 2012 08:51

Last online

3 years ago
My Favorites
No entries were found
My Reviews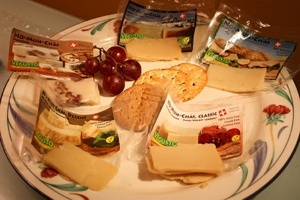 "You can also buy direct in the UK from vegusto..."
My Listings
No entries were found