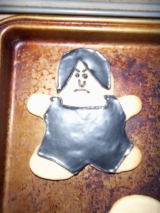 About Me
About Me
Please describe yourself

Hey, I'm Hilary! I work with children. I have 2 cats and 1 dog. I have been a vegetarian for 15 years and vegan for a little over a year now.

What are your interests?

I love to read and bake. I also enjoy doing things outdoors and traveling. I love animals and currently volunteer with a local rescue organization.

What are your absolute favorite things to bake?

Cupcakes, cookies

What are your favorite vegan baked items to eat?

Gingerbread cookies

What types of vegan baking are you trying to master?

All types!

What state do you live in?
Member since

Tuesday, 13 December 2011 16:26

Last online

4 years ago
My Favorites
No entries were found
My Reviews
No entries were found
My Listings
No entries were found