About Me
About Me
Please describe yourself

A woman who LOVES to cook and find new recipes who is now a vegan and is learning to adjust old recipes to new. I want everything to taste FABULOUS vegan or not.

What are your interests?

Cooking, China, Fitness

What are your absolute favorite things to bake?

Bread!

What are your favorite vegan baked items to eat?

Cookies!

What types of vegan baking are you trying to master?

Holiday pies

What are your favorite books?

Anything by Lisa See.

What country do you live in?

What's your Twitter username?

What do you do for a living?
Member since

Saturday, 19 November 2011 11:03

Last online

8 months ago
The celebration pumpkin pie calls for barley malt syrup. I live in a small town in the Deep South and cannot buy barley malt syrup locally. In my bread recipes I substitute molasses but didn't know if that would be too strong for the pie. Any ideas on acceptable substitutions? Brown rice syrup? Molasses? Thanks!...
My Reviews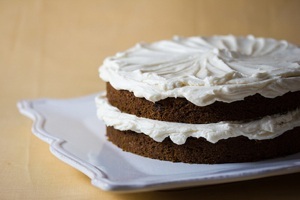 "Veganbaking never lets me down. This frosting tastes just like..."
My Listings
No entries were found