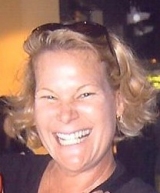 About Me
About Me
Please describe yourself

I am a stay-at-home mom to two boys (ages 4 and 6), 2 dogs, 2 rabbits, 3 cats, and a pot-belly pig. Yes, a pot-belly pig. :-0 Except for the boys, all my other "kids" were adopted from rescue organizations.

What are your interests?

I am obviously into animals. I am also obviously into vegan baking. Besides those two things, I am interested in anything that frees up my time to spend with my kids and animals, but also gives me a chance to take time for myself.

What are your absolute favorite things to bake?

I LOVE to bake breakfast goodies that are also healthy (biscuits, cinnamon rolls, muffins, scones, breads, . . . ). Although I am not a morning person, I prefer baking in the morning. Weird!

What are your favorite vegan baked items to eat?

Anything that doesn't have any type of peanut or tree nuts. I am deathly allergic.

What types of vegan baking are you trying to master?

I am trying to master the morning foods, especially croissants and scones.

What city do you live in?

What state do you live in?

What country do you live in?

What do you do for a living?
Member since

Wednesday, 31 August 2011 11:26

Last online

4 years ago
Since the rolls are yeast leavened they can't be left out overnight or else they'll over-rise and the flavors and texture will be off. Try baking them beforehand, forego putting the icing on them and freeze them in a freezer bag. Before serving, heat them in a toaster oven and pour the icing on right before serving. That should work. Let me know how it works out!
My Favorites
No entries were found
My Reviews
No entries were found
My Listings
No entries were found