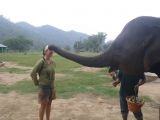 About Me
About Me
Please describe yourself

I am about to start my second year teaching at an international school in Myanmar. It is stressful, but exciting!

What are your interests?

travel, reading, SCUBA, learning, ultimate frisbee, swimming...

What are your absolute favorite things to bake?

cupcakes!

What are your favorite vegan baked items to eat?

cupcakes!

What types of vegan baking are you trying to master?

Living in a developing country has really, really, reduced the amount of ingredients available to me. I have no access to Earth Balance and similar ingredients. I am trying to learn how to cook delicious baked goods with simple ingredients.

What kind of music have you been listening to lately?

Classic rock

What shows or movies have you been into lately?

Modern Family, Arrested Development, Monk, Bones, CSI, Criminal Minds

What are your favorite books?

Harry Potter, The Sookie Stackhouse novels, Wringer, Hoot...

What city do you live in?

What country do you live in?

What do you do for a living?
Member since

Thursday, 21 July 2011 16:45

Last online

4 years ago
My Favorites
No entries were found
My Reviews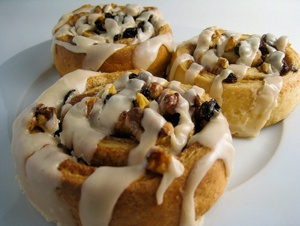 "I haven't tasted anything like this since I became vegan..."
My Listings
No entries were found