About Me
About Me
Please describe yourself

Vegan, new to cooking, but loving it

What are your interests?

vegan cooking, reading classics, personality types, organic and natural foods, health and exercise, writing personal essays, working on a memoir

What are your absolute favorite things to bake?

don't have a favorite yet, but brownies are one of my favorite deserts

What are your favorite vegan baked items to eat?

brownies

What types of vegan baking are you trying to master?

Just trying new things. Bored with salads. Like avoiding fake foods, like egg replacer and soy cheese, but like almond milk.

What kind of music have you been listening to lately?

My favoriet song right now is that "Thank You for Letting Me Be Myself" song.

What shows or movies have you been into lately?

Don't watch much t.v. or even movies, but I'm an Angelina Jolie fan and a Halle Berry fan.

What are your favorite books?

The Red Badge of Courage made me want to be a writer in high school, but I abandonned that dream. When I read Call Me By Your Name years later I wanted to be a writer again. I love how books reveal the inner processes we all have but never talk about. They remind us we're more than the image we present; we're human and more alike than we might think.

What state do you live in?

What country do you live in?

What do you do for a living?
Member since

Thursday, 23 June 2011 10:18

Last online

2 years ago
I don't use vinegar in the recipe when I use yoghurt, and it works out just fine!
My Favorites
No entries were found
My Reviews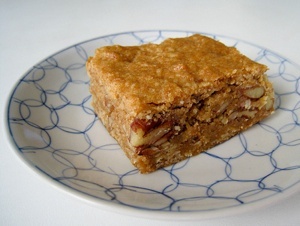 "Loved this recipe. This was better than any vegan desert..."
My Listings
No entries were found