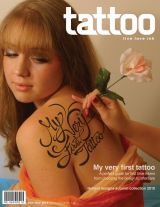 About Me
About Me
Please describe yourself

I'm a college student, an old vegetarian and a new vegan. I found this site by accident and I've fallen in love. I can't wait to try everything!

What are your interests?

singing, swing dancing, ballroom dancing, painting, cooking, baking, reading, and DDR

What are your absolute favorite things to bake?

Cookies and bread! :D They are easily the best smells to come home to.

What are your favorite vegan baked items to eat?

Muffins and cookies

What types of vegan baking are you trying to master?

Well, I'm just starting and don't really have anything mastered yet (except Mattie's Blueberry Beetnik muffins, which are glorious, by the way). I want to master all of it and open a vegan bakery.

What kind of music have you been listening to lately?

Classical, bluegrass, trance, hip-hop, jazz, big band

What shows or movies have you been into lately?

Big Bang Theory, Black Swan, Barefoot Contessa, Iron Chef, That 70s Show, Criminal Minds

What are your favorite books?

waaaay too many to list. Let's just say murder mysteries, things by Stephen King, and the Harry Potter series. There are truly too many to count. To all non-vegans (and those of you who haven't read it), I would reccomend The China Study. It changed my life.

What city do you live in?

What state do you live in?

What country do you live in?

What's your Twitter username?

What do you do for a living?
Member since

Monday, 31 January 2011 15:53

Last online

3 years ago
My Favorites
No entries were found
My Reviews
No entries were found
My Listings
No entries were found