California

Mattie
0
Michelle's Naturally: All natural, fruit juice-sweetened, gluten free & vegan cookies with organically-grown ingredients. Michelle uses spices and natural flavorings from her native Guyana. We invite you to enjoy a unique, rich and luxurious cookie. Try them all - you'll be hooked on Michelle's!
England

Mattie
0
Accidentally Vegan: Vegan baking. French fancies. American style donuts and cookies. Exotic savouries. We are a growing business aiming to delivery quality goods to both vegans and non-vegans. We are based in north London and operate at events both locally (Haringey, Hornsey, Crouch end) and in the general London area (Covent Garden, Kensington, Richmond).
England

Mattie
0
Ms. Cupcake: Ms. Cupcake is a sexy 1950's housewife with a dream to bring vegan cupcakes, brownies, cookies, tray-bakes, loaf and layer cakes to the masses. Ms. Cupcake believes in providing decadent baked goods to those who love a little indulgence in life. Shhhhh... they're vegan too!
Austria

Mattie
0
Bernds Welt:
Willkommen in Bernds Welt.

Einer Welt voller Genuss! In der Backwelt geht es seit jeher um Qualität, Vertrauen sowie das Erhalten und Weitergeben traditioneller Werte in Form von Rezepten und Produkten. Während meiner Ausbildung zum Bäckermeister im familiären Betrieb wurde mir rasch klar, dass ein moderner, zeitgemäßer Bäcker sich durch einen weiteren wichtigen Faktor auszeichnen muss: Die Berücksichtigung heutiger Ernährungsgewohnheiten und Bedürfnisse seiner Kunden und der Umwelt.

Wissen was man isst.

Menschen von heute genießen anders. Sie ernähren sich bewusster, kaufen bewusster ein, sie achten auf Inhaltsstoffe und die Auswirkung der Produkte auf die Umwelt – dadurch sind sie oft gefangen zwischen Körper- und Umweltbewusstsein auf der Suche nach Genuss. Durch das heutige Wissen über den Zusammenhang zwischen Inhaltsstoffen und deren Wirkung auf den menschlichen Organismus (Thema Allergien oder Unverträglichkeiten) sind Konsumenten aufmerksamer und verantwortungsvoller im Umgang mit Lebensmitteln. Aber auch ethische Gründe bewegen viele Menschen dazu, auf tierische Zutaten zu verzichten. Aus dieser Motivation heraus haben wir bereits 1999 damit begonnen, rein pflanzliche Backwaren, mit dem Schwerpunkt auf Süßspeisen, zu entwickeln. Vom Striezel über Nuss- und Mohn-Strudel, bis hin zu Plunder und Blätterteig. Garantiert rein pflanzlich, garantiert laktosefrei. Garantiert mit Genuss.
Texas

Mattie
0
Lucky Cat Bakery

California

Mattie
0
Cinnaholic:
We're not your typical cinnamon roll shop. In addition to being 100% vegan, we offer more than just your average 'Old Fashioned' roll. We have a variety of different flavors that are waiting to be explored, all made with the highest quality ingredients to tickle your taste buds. All of our products are:
100% vegan!
Dairy/lactose-free
Egg-free
Cholesterol-free
Lower in saturated fat
Made with heart-healthy soy
Sweetened with evaporated cane juice
Made with non-hydrogenated oils
British Colombia

Mattie
0
Edible Flours: Edible Flours is Vancouver's made-to-order vegan bakery. Satisfying all of your sweet cravings one delivery at a time; from orders as small as half-a-dozen cookies all the way up to large weddings. All of our goodies are natural as well as dairy and egg free. For those that want even more, we offer choices that are gluten-free, wheat-free, soy-free and sugar-free. Bursting with organic ingredients and unrefined sweeteners our treats are full of flavour while gentle on your conscience. Whether you are looking for everyday chocolate chip cookies or special occasion cupcakes, Edible Flours can meet your sweet needs.
Ireland

Mattie
0
Petite Treats: For those of us with food allergies and intolerances, or who just want a healthier option, it can be almost impossible to find a delicious baked treat in a world where butter, eggs, refined sugar and saturated fats dominate baked goods. Not anymore! Petite Treats was created because we believe that everybody deserves a treat!

Our mission is to provide the best tasting treats that will rival any counterpart and be enjoyed by everyone. Our products are dairy free, casein free, egg free, cholesterol free and refined sugar free and 100% vegan. All sweeteners have been chosen responsibly and used sparingly. We will never use chemical sweeteners, preservatives or artificial flavourings.
Oklahoma

Mattie
0
The Faithful Oven: At The Faithful Oven we cater a wide assortment of delectable desserts. All of our products are Vegan, with a special Organic dessert selection as well. We strive to only use the very best raw materials to ensure the best tasting product! While our online selection of products may be limited we also do special orders. Orders of three (3) or more will be shipped free; and orders of five (5) or more will receive a free pie of your choosing.* At The Faithful Oven we value our customers and offer a 5% discount to returning customers!
Vegan Brownie Recipes

Mattie
8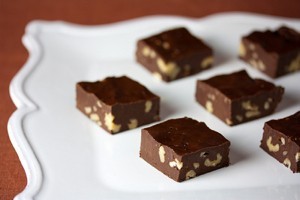 When working on this Vegan Double Chocolate Fudge recipe I learned that in order to master fudge, you need to thoroughly understand caramelization. Luckily, after dozens of fudgy failures, I now understand caramelization well enough to the point of where I can proudly share my recipe for all to enjoy, because you, dear reader, are worth more than marshmallow fluff. This recipe is easy as long as you follow it closely.
Vegan Baking Guides

Mattie
1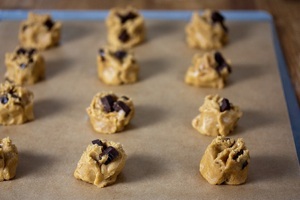 Cookies are among the most enjoyed and frequently baked desserts in home kitchens and it's no wonder. There's no faster path to satisfying a sweet tooth than whipping up a batch of chocolate chip, shortbread, oatmeal or sugar cookies, just to name a few. Up until recently, making vegan cookies was a slightly more treacherous journey, littered with numerous potential pitfalls that could turn your cookies into hockey pucks, skeet shooting discs or worse.
How do I substitute butter? How do I make sure they turn out chewy? Luckily, these issues have been addressed and currently vegan cookie recipes are becoming increasingly easier to come by due to the efforts of bloggers and cookbook writers everywhere. However, they still remain rather sparse due to the sheer number of cookie styles that are out there. If you're unable to find a vegan version of your preferred cookie recipe you're going to have to take a deep breath, step up to the mixing bowl and veganize them yourself. Below I'll detail major tips to keep in mind when veganizing a cookie recipe that will enable you to tackle almost any cookie recipe with confidence.