Other Vegan Baking Recipes

Mattie
1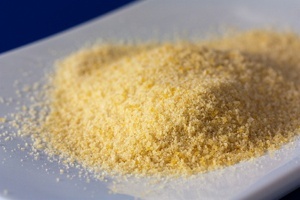 What if you could have a fanny pack with a secret stash of Vegan Caramel Powder that you could just dust onto things like
apple cider donuts
, fold into
apple pies
, work into
cake batter
and sprinkle onto
ice cream
whenever you wanted? Now you can! Caramel significantly enhances everything from chocolate to apple to vanilla, making this Caramel Powder a great thing to have in your kitchen flavor arsenal, or your fanny pack. Caramel powder is just sugar, water, oil and salt brought up to an amber caramelization temperature of 345F (174C) on the
Candy Temperature Chart
. If you'd like a slightly deeper caramel flavor feel free to experiment with temperatures up to 375F (191C).
Vegan Sauce Recipes

Mattie
0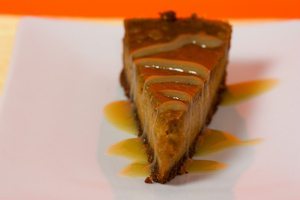 Where
Easy Vegan Caramel Sauce
is good for a quick caramel fix, Vegan Golden Caramel Sauce is the no-holds-barred recipe where flavor and consistency are top priorities. Traditional caramel sauce relies on heavy cream which allows the sauce to be thick and rich due to the solids present in the cream. This vegan caramel sauce recipe relies on cashew cream to supply the extra cream factor and solids, resulting in a silky smooth golden caramel that's perfect for drizzling on ice creams, baking into pies or tucked into
brownies
. Substitute the vanilla extract for bourbon, rum or brandy if you want an extra layer of flavor complexity.
Vegan Hearth Bread Recipes

Mattie
7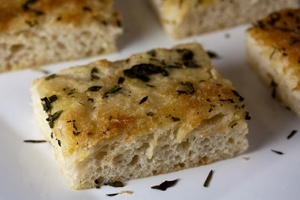 The secret to making great focaccia involves using an herbed olive oil to lend an array of herb flavors, allowing the dough to ferment in a refrigerated state for at least 12 hours which allows complex bread flavors to develop and baking a wet dough at a very high temperature which ensures a soft, spongy texture and a crispy crust. Fresh herbs are paramount to infusing the right intensity of flavors in this focaccia recipe. Feel free to use any combination of fresh basil, thyme, rosemary, oregano, sage, savory or marjoram. A long, refrigerated fermentation allows naturally occurring enzymes within the flour to break out more sugars from the starches for the yeast to ferment. These extra sugars allow the yeast to built more flavor, sweeten the focaccia and caramelize under heat which contributes a multitude of enhanced flavors.
Vegan Cookie Recipes

Renoodle
16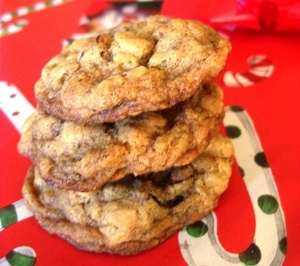 These Vegan Cranberry Pecan Oatmeal Cookies are one of the standards of our Christmas baking celebrations. They are crispy on the outside and soft on the inside. The crunchy pecans and tart-sweetness of the cranberries really make a complex and well rounded flavor and texture. They are really, really delicious!
California

Mattie
0
Michelle's Naturally: All natural, fruit juice-sweetened, gluten free & vegan cookies with organically-grown ingredients. Michelle uses spices and natural flavorings from her native Guyana. We invite you to enjoy a unique, rich and luxurious cookie. Try them all - you'll be hooked on Michelle's!
England

Mattie
0
Accidentally Vegan: Vegan baking. French fancies. American style donuts and cookies. Exotic savouries. We are a growing business aiming to delivery quality goods to both vegans and non-vegans. We are based in north London and operate at events both locally (Haringey, Hornsey, Crouch end) and in the general London area (Covent Garden, Kensington, Richmond).
England

Mattie
0
Ms. Cupcake: Ms. Cupcake is a sexy 1950's housewife with a dream to bring vegan cupcakes, brownies, cookies, tray-bakes, loaf and layer cakes to the masses. Ms. Cupcake believes in providing decadent baked goods to those who love a little indulgence in life. Shhhhh... they're vegan too!
Austria

Mattie
0
Bernds Welt:
Willkommen in Bernds Welt.

Einer Welt voller Genuss! In der Backwelt geht es seit jeher um Qualität, Vertrauen sowie das Erhalten und Weitergeben traditioneller Werte in Form von Rezepten und Produkten. Während meiner Ausbildung zum Bäckermeister im familiären Betrieb wurde mir rasch klar, dass ein moderner, zeitgemäßer Bäcker sich durch einen weiteren wichtigen Faktor auszeichnen muss: Die Berücksichtigung heutiger Ernährungsgewohnheiten und Bedürfnisse seiner Kunden und der Umwelt.

Wissen was man isst.

Menschen von heute genießen anders. Sie ernähren sich bewusster, kaufen bewusster ein, sie achten auf Inhaltsstoffe und die Auswirkung der Produkte auf die Umwelt – dadurch sind sie oft gefangen zwischen Körper- und Umweltbewusstsein auf der Suche nach Genuss. Durch das heutige Wissen über den Zusammenhang zwischen Inhaltsstoffen und deren Wirkung auf den menschlichen Organismus (Thema Allergien oder Unverträglichkeiten) sind Konsumenten aufmerksamer und verantwortungsvoller im Umgang mit Lebensmitteln. Aber auch ethische Gründe bewegen viele Menschen dazu, auf tierische Zutaten zu verzichten. Aus dieser Motivation heraus haben wir bereits 1999 damit begonnen, rein pflanzliche Backwaren, mit dem Schwerpunkt auf Süßspeisen, zu entwickeln. Vom Striezel über Nuss- und Mohn-Strudel, bis hin zu Plunder und Blätterteig. Garantiert rein pflanzlich, garantiert laktosefrei. Garantiert mit Genuss.
Texas

Mattie
0
Lucky Cat Bakery

California

Mattie
0
Cinnaholic:
We're not your typical cinnamon roll shop. In addition to being 100% vegan, we offer more than just your average 'Old Fashioned' roll. We have a variety of different flavors that are waiting to be explored, all made with the highest quality ingredients to tickle your taste buds. All of our products are:
100% vegan!
Dairy/lactose-free
Egg-free
Cholesterol-free
Lower in saturated fat
Made with heart-healthy soy
Sweetened with evaporated cane juice
Made with non-hydrogenated oils
British Colombia

Mattie
0
Edible Flours: Edible Flours is Vancouver's made-to-order vegan bakery. Satisfying all of your sweet cravings one delivery at a time; from orders as small as half-a-dozen cookies all the way up to large weddings. All of our goodies are natural as well as dairy and egg free. For those that want even more, we offer choices that are gluten-free, wheat-free, soy-free and sugar-free. Bursting with organic ingredients and unrefined sweeteners our treats are full of flavour while gentle on your conscience. Whether you are looking for everyday chocolate chip cookies or special occasion cupcakes, Edible Flours can meet your sweet needs.
Ireland

Mattie
0
Petite Treats: For those of us with food allergies and intolerances, or who just want a healthier option, it can be almost impossible to find a delicious baked treat in a world where butter, eggs, refined sugar and saturated fats dominate baked goods. Not anymore! Petite Treats was created because we believe that everybody deserves a treat!

Our mission is to provide the best tasting treats that will rival any counterpart and be enjoyed by everyone. Our products are dairy free, casein free, egg free, cholesterol free and refined sugar free and 100% vegan. All sweeteners have been chosen responsibly and used sparingly. We will never use chemical sweeteners, preservatives or artificial flavourings.