The Faces of Vegan Baking

Mattie
0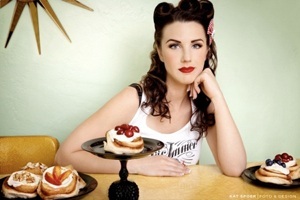 This month I was lucky enough to ask Shannon Michelle, of
Cinnaholic
fame, some questions on the ins and outs of starting and operating her vegan bakery.
Mattie
: Please tell us a little bit about yourself and how you got into vegan baking.
Vegan Cookie Recipes

Mattie
6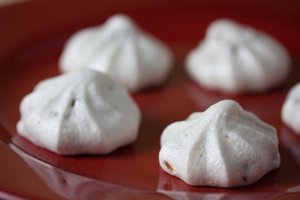 I set out to into the annals of food science to create a Vegan Meringue recipe. I ended up uncovering a treasure trove of information that can be applied to other vegan baking applications.
Meringue is a perfect example of how eggs act in traditional baking and how difficult it often is to replace them. When an egg is beaten extensively the proteins contained within it unravel and bind together like rebar in concrete, air bubbles are trapped and ingredients are easily able to coexist together regardless of moisture content. Traditional meringue involves beating an egg mixture until it has incorporated a large volume of air bubbles, strengthening this mixture so it holds it's shape, adding sweeteners and flavorings then piping and baking it so it slightly leavens and dries to a crisp. Perfectly baked meringue has a delicate crispness that dissolves in your mouth and leaves behind a slightly chewy but not gummy center. There's nothing earthy and natural about this meringue. Order your hard to find ingredients online, put on your extra nerdy glasses and let's make vegan meringue!
Vegan Baking Guides

Mattie
0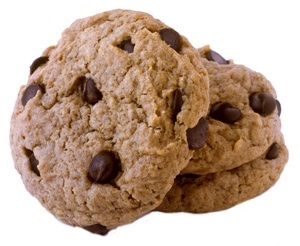 What if there was a special day where people around the world shared their favorite vegan eats with everyone no matter where they happened to be? I pondered this question and quickly found that there was no such thing. So after much planning, I'm proud to introduce
our
day,
Vegan Baking Day
!
What is Vegan Baking Day?
October 1st is a day to celebrate the goodness of vegan baked goods. A day to share them with your friends, neighbors and co-workers. A day to revel in the fact that you
can
have your cake and eat it too. Vegan Baking Day is all about promoting vegan baking and having fun doing it!
How Does it Work?
It's simple: Bake up your favorite vegan eats and share them at work, band practice, school, drama rehearsal, jury duty, the car wash; wherever you find yourself going on the 1st of October. I guarantee whoever you're around will go nuts because who doesn't love baked delicious goodness? You'll also be promoting vegan baking because once people get wind of the fact that these eats are vegan, there's a good chance they'll be impressed, inspired, or at least happy that they happened to be around to get a free snack.
So what do you think? What would be the ideal thing to make for Vegan Baking Day?
Vegan Pastry Recipes

Mattie
6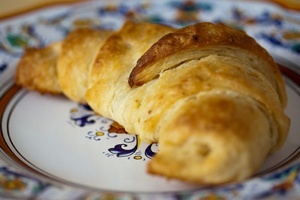 I have this theory that those who don't care for croissants just haven't experienced the the real thing: the flaky outer crust shattering as you sink your teeth in, releasing a buttery aroma and uncovering a heavenly tender, fluffy, rich interior. At the end of the experience you might have to get up and shake yourself off. Many croissants start out this way but after about a day they turn into
croisoggies
as they quickly stale and don't have quite the same effect on the palate.
A croissant is a variation of laminated dough that starts out as dough wrapped around a buttery core. Samurai swords are made in a much similar way with molten metal being wrapped around a red hot iron core. Coincidence? I think not! This dough is folded and wrapped around itself to the point of where there are several dozen layers of fat and dough. When baked, steam is released and trapped between the layers which provides a leavening lift as well as flaky goodness. This Vegan Croissant recipe features a mix of Vegan Butter and shortening to mimic the similar fat content of butter. Do not use tub margarine for croissants if you don't want to waste your time. It's all about having a high-fat Vegan Butter so there's more distinction between the fat and dough layers.
Other Vegan Cooking Recipes

Mattie
2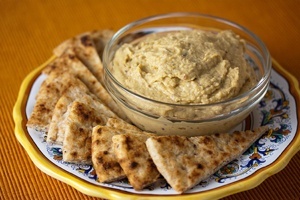 Sweet and savory flavors are brought together in a mysteriously perfect combination in this Sweet Potato Hummus recipe. Thyme along with ginger, cinnamon, cloves and just a touch of cayenne assist with the perfect flavor pairing which allows this hummus to go with almost anything.
Vegan Cookie Recipes

Mattie
4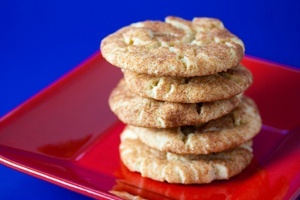 This Vegan Macadamia Snickerdoodle Cookie recipe utilizes a soft, buttery dough that's designed to leaven fast in the oven then fall. This results in the trademark crackly top that some say give this cookie the origins of it's name;
schneckennudeln
which means
snail noodle
in German. Snickerdoodle dough is similar to sugar cookie dough but there is more leavening power and the dough is rolled in cinnamon sugar prior to baking in the snickerdoodle version. The result is a tender cookie that is slightly crispy on the outside and soft on the inside accompanied by rich cinnamon notes.
Vegan Pastry Recipes

Mattie
3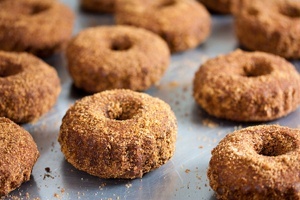 "What's an apple cider doughnut?", I asked at my recipe club meeting. I think my friends were as surprised as I was that I didn't know of it's existence, let alone any vegan versions. Come to find out, I've learned that many other West Coast (USA) natives are unaware of this cake doughnut that's infused with a hint of apples. This is because apple cider doughnuts are mainly a Northeast (USA) phenomenon. In colonial times, doughnuts were served during the Fall months in the Northeast when exotic dough recipes for beignets, imported from France and Holland, started to evolve and the seasonal butchering provided enough fat to fry things. Combine this with the apple harvest being at its peak in the Fall and you have a food collision course in the making.
Other Vegan Baking Recipes

Mattie
1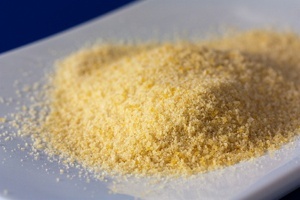 What if you could have a fanny pack with a secret stash of Vegan Caramel Powder that you could just dust onto things like
apple cider donuts
, fold into
apple pies
, work into
cake batter
and sprinkle onto
ice cream
whenever you wanted? Now you can! Caramel significantly enhances everything from chocolate to apple to vanilla, making this Caramel Powder a great thing to have in your kitchen flavor arsenal, or your fanny pack. Caramel powder is just sugar, water, oil and salt brought up to an amber caramelization temperature of 345F (174C) on the
Candy Temperature Chart
. If you'd like a slightly deeper caramel flavor feel free to experiment with temperatures up to 375F (191C).
Vegan Sauce Recipes

Mattie
0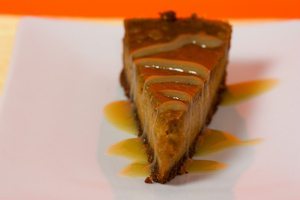 Where
Easy Vegan Caramel Sauce
is good for a quick caramel fix, Vegan Golden Caramel Sauce is the no-holds-barred recipe where flavor and consistency are top priorities. Traditional caramel sauce relies on heavy cream which allows the sauce to be thick and rich due to the solids present in the cream. This vegan caramel sauce recipe relies on cashew cream to supply the extra cream factor and solids, resulting in a silky smooth golden caramel that's perfect for drizzling on ice creams, baking into pies or tucked into
brownies
. Substitute the vanilla extract for bourbon, rum or brandy if you want an extra layer of flavor complexity.
Vegan Hearth Bread Recipes

Mattie
8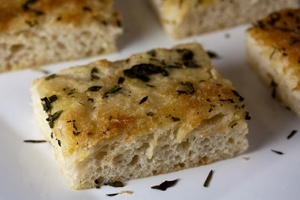 The secret to making great focaccia involves using an herbed olive oil to lend an array of herb flavors, allowing the dough to ferment in a refrigerated state for at least 12 hours which allows complex bread flavors to develop and baking a wet dough at a very high temperature which ensures a soft, spongy texture and a crispy crust. Fresh herbs are paramount to infusing the right intensity of flavors in this focaccia recipe. Feel free to use any combination of fresh basil, thyme, rosemary, oregano, sage, savory or marjoram. A long, refrigerated fermentation allows naturally occurring enzymes within the flour to break out more sugars from the starches for the yeast to ferment. These extra sugars allow the yeast to built more flavor, sweeten the focaccia and caramelize under heat which contributes a multitude of enhanced flavors.
Vegan Cookie Recipes

Renoodle
16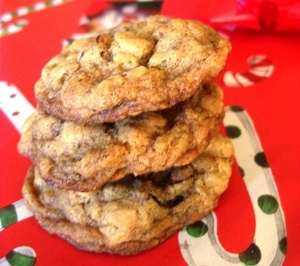 These Vegan Cranberry Pecan Oatmeal Cookies are one of the standards of our Christmas baking celebrations. They are crispy on the outside and soft on the inside. The crunchy pecans and tart-sweetness of the cranberries really make a complex and well rounded flavor and texture. They are really, really delicious!
Vegan Brownie Recipes

Mattie
8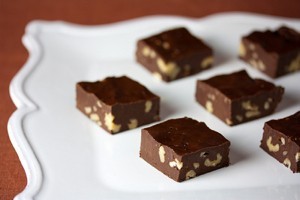 When working on this Vegan Double Chocolate Fudge recipe I learned that in order to master fudge, you need to thoroughly understand caramelization. Luckily, after dozens of fudgy failures, I now understand caramelization well enough to the point of where I can proudly share my recipe for all to enjoy, because you, dear reader, are worth more than marshmallow fluff. This recipe is easy as long as you follow it closely.