Vegan Butter Recipes

Mattie
61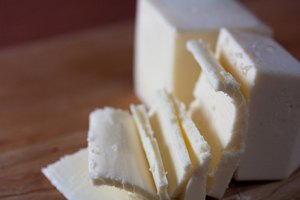 Butter is one of those ingredients that can be so central to baking that as soon as some people hear the term
vegan baking
they wonder aloud almost in a panic, "what about the butter?!" Many vegan baked items get along great with fats like canola,
coconut oil
or even olive oil. These types of fats work wonders for
cakes
,
cookies
,
bars
and
breads
. When designing recipes where we need something to act like butter, things start to get complicated. Solid fats like butter and margarine are integral to things like
puff pastry
,
pie crust
,
shortbread
,
croissants
, danish dough and
certain cakes
. This is because in these cases the fat is used to coat the flour so gluten doesn't develop too much and also trap air bubbles to enhance leavening and texture. The only option in these instances is to turn to a margarine or similar vegan butter that is solid at room temperature and gets soft as it melts so it blends to one cohesive mass of dough.
Other Vegan Cooking Recipes

Mattie
2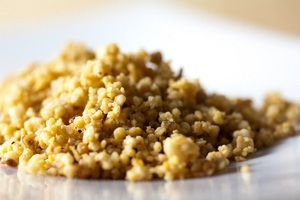 Toppings can really add depth to a dish. I remember the cheesy kick of grated parmesan cheese and how effective it is at adding another layer of flavor to things like pasta, garlic bread and pizza. I set out to make my own cheesy Vegan Parmesan with Pine Nuts and Fleur de Sel and borrow some concepts from grated parmesan but also attempt to build a flavor that rivals it in it's own way. I used pine nuts (also known as pignolis) that are freshly toasted for maximum rich flavor. Toasting the pine nuts yourself ensures that their rich flavor compounds are freshly infused and haven't had a chance to diminish. Pre-toasted pine nuts can frequently lack their toasty essence due to the amount of time that has passed since they've been toasted. Nutritional yeast flakes are used for their cheesy notes. Fleur de Sel is a rare salt that is selected by hand from the coast of Western France. I utilize it in this recipe for the fascinating flavor depth it adds.
Vegan Cookie Recipes

Mattie
16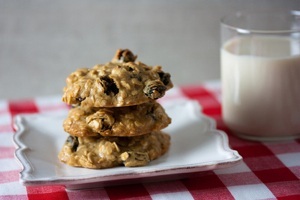 My grandmother used to make the best cookies I've ever tasted. They were oatmeal raisin cookies that had a barely crisp exterior that gave way to a chewy, rich center, releasing the most amazing oatmeal flavor. I asked her for the recipe once and she said she just made them by heart. How did people ever do that? It's amazing to me when something as exact as baking can be done without a recipe and be consistently amazing every time.
The Faces of Vegan Baking

Mattie
0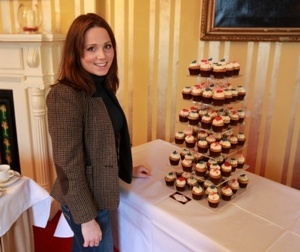 This month Mary Doyle from
Petite Treats
joins us and shares her thoughts and experiences on being the creative mind behind Petite Treats in Ireland. I was lucky to meet Mary while she was enrolled in Vegan Boot Camp in New York. I think the words "you go girl!" apply here.
Mattie:
Please tell us a little bit about yourself and how you got into vegan baking.
Other Vegan Cooking Recipes

Mattie
0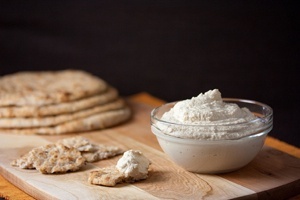 This Raw Sprouted Hummus Recipe is a zesty, high protein, versatile spread that's just teeming with nutrients. Since the chickpeas are sprouted you don't have to babysit a saucepan for an hour, making sure it doesn't boil over or run out of water. All that's needed is to visit to the chickpeas to give them a shower whenever you have a few spare seconds during the day such as before work, after you get home from work and right before bed. This hummus has a fresh, subtle grassy flavor that is great on salads, sandwiches, with pita bread or paired with almost any savory food.
Vegan Cupcake Recipes

Love Raw
3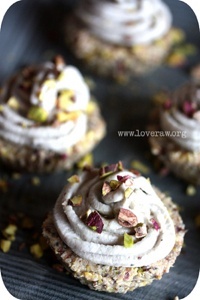 These nutrient dense Raw Lemon Cupcakes with Pistachio Nuts are quick and easy to make! You don't need an oven to do these, only a food processor and a fridge. They contain exciting super foods that work wonders for you body! Eat them without guilt.
Vegan Sponge Cake Recipes

Mattie
2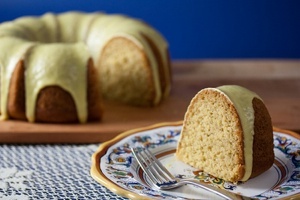 This moist, rich Vegan Olive Oil Rosemary Semolina Cake showcases how olive oil can make a great combination of sweet and savory when it's paired with fresh rosemary. Early on in the design of this cake recipe I was really liking where this cake was going but I knew I cold take it further. I remembered how olive oil tends to go seamlessly with pasta dishes so why not use the same type of flour for an olive oil cake?
Vegan Pastry Recipes

Mattie
4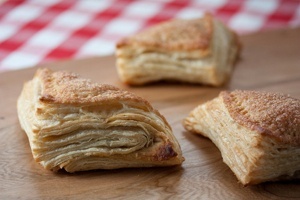 Apple Turnovers are perhaps one of the rare baked treats that suit the season any time of year. Perhaps the sweet, gooey apple paired with buttery, flaky puff pastry being one of the ultimate flavor combinations is why. This vegan treat would hit the spot on a cold winter morning, a hot summer day, or as a midnight snack. Put leftovers in the toaster oven for a few minutes to make them taste like they just came out of the oven. For the ultimate dessert, top it with some
Vegan Vanilla Ice Cream
and
Vegan Caramel Sauce
.
Vegan Cookie Recipes

Renoodle
8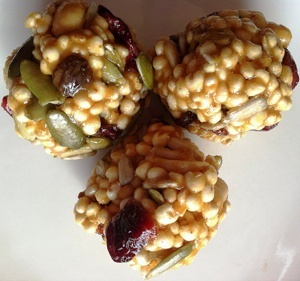 These Vegan Power Puffs are so puff-tastic! I highly recommend them. I have never used millet before and I will certainly be using it more often. It's fluffy, light and has more protein than puffed rice. These little power puffs are a perfect snack with a hot cuppa joe. You can easily cut this recipe in half if you aren't trying to feed an army. These are so good that my husband brought them to his Tai Chi class this morning and vanished with a request for more next week…I highly suggest you give these a whirl.
Vegan Pastry Recipes

Mattie
6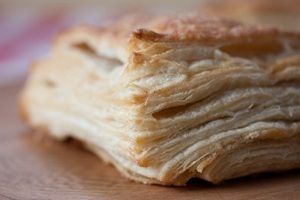 I'm obsessed with vegan baking because unlike traditional cooking, there are nearly no limits or boundaries to creating completely new forms of food. Effectively harnessing your imagination is the only truly required skill. Developing this skill, as well as understanding the fundamentals of baking allows you to create true art forms. Then you get to eat them.
Puff pastry is a truly remarkable building block for vegan baking because of its versatility. It can be the basis of anything from flaky layers enveloping fruit, coiled into rolls such as sticky buns, or twirled into cinnamon and sugar twists.
Referred to in France as
pâte feuilletée
which means
pastry made leaf-like
, puff pastry is made of several hundred alternating layers of dough and fat. The water in the dough produces steam during baking that separates and lifts the layers into the puffy goodness that we know and love. This steam-assisted lift is known as
chemical leavening
. Puff pastry often gets a bad rap due to the many steps of preparation involved. Puff pastry can be a truly time intensive endeavor- if you let it. I recommend splitting the preparation into little pieces and working at it a little bit at a time over a few days. This way you'll only spend a total of about an hour on it. You also have the option of making your puff pastry and storing it in the freezer for a special occasion or for that day when you can no longer resist some sticky caramel cinnamon buns.
Vegan Pastry Recipes

Mattie
3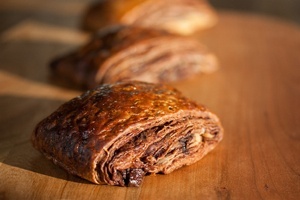 The only thing I like better than flaky, buttery, vegan croissants is flaky, buttery, vegan croissants wrapped around just the right amount of chopped dark chocolate so that it barely oozes out the sides as it's baked to perfection. In these chocolate croissants, also known as
Pain au Chocolat
, I used chocolate croissant dough which is made by mixing a little sugar and cocoa powder into the fat block that forms the base of the croissant dough. The result is hundreds of layers of chocolate buttery heaven; an exquisite pastry that elevates chocolate to a whole different level. Be sure to use dark chocolate that is 60% cacao to achieve optimum balance between bittersweet chocolate and the buttery notes of the croissant dough.
The Faces of Vegan Baking

Mattie
0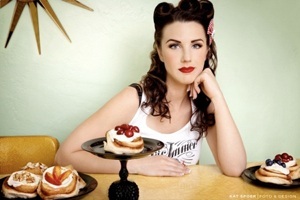 This month I was lucky enough to ask Shannon Michelle, of
Cinnaholic
fame, some questions on the ins and outs of starting and operating her vegan bakery.
Mattie
: Please tell us a little bit about yourself and how you got into vegan baking.