Vegan French Toast Recipes

Mattie
3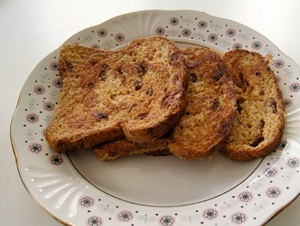 This Easy Vegan French Toast recipe is just one more reason to get up in the morning. It's great for brunch with friends too because you don't have to waste the whole morning being on griddle duty as much as you do with pancakes. It features chickpea flour, nutritional yeast flakes, cinnamon, nutmeg and cardamom to bring out the best combination of savory and sweet flavors.
Vegan Muffin Recipes

Mattie
3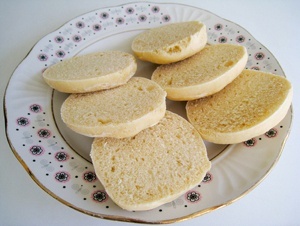 This Vegan English Muffin recipe features just a touch of lemon juice and sugar to enhance its yeast-induced flavors. They're awesome fresh out of the toaster with a little
Vegan Butter
, jam or whatever your preferred muffin topping is. I've been known to use these as burger buns too. They're not loaded with preservatives and dough conditioners like their store-bought cousins but they'll still keep in the freezer stored in a plastic freezer bag for several months.
Vegan Pancake Recipes

Mattie
0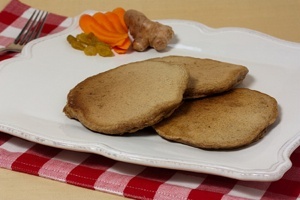 This Vegan Ginger Carrot Raisin Pancake recipe isn't your conventional vegan pancake recipe because it features carrots for a subtle butteriness, raisins for a little extra bonus sweetness and ginger for a hint of spicy finish. it's a great combination of flavors that is further enhanced with a drizzle of maple syrup or
Agave Maple Syrup
.
Vegan Pancake Recipes

Mattie
3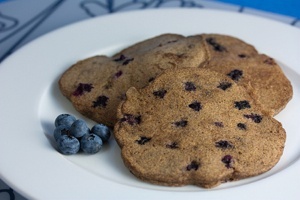 This Vegan Blueberry Buckwheat Pancake recipe features blueberries and
buckwheat flour
which lends them a tart sweetness along with an earthy, nutty richness. You also have the choice of adding either oat bran, wheat bran or wheat germ. These vegan pancakes are delightful topped with a touch of almond butter, additional fruit and/or real maple syrup.
Vegan Pancake Recipes

Mattie
1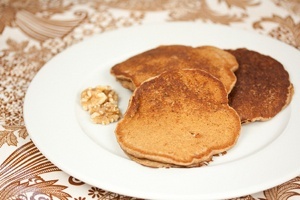 This easy to make Vegan Banana Walnut Pancake recipe features both banana purée and banana slices for maximum banana flavor. Walnuts add an earthy complexity. Top these vegan pancakes with a touch of almond butter, fruit and/or real maple syrup.
Vegan Pancake Recipes

Mattie
2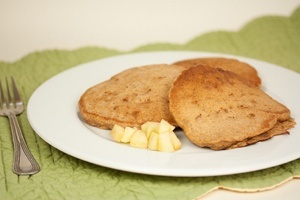 Chopped apples lightly caramelized in Vegan Butter with cinnamon, nutmeg and allspice help make this Vegan Apple Spice Pancake recipe become part of an unforgettable breakfast. Especially when these vegan pancakes are topped with maple syrup and/or a touch of almond butter.
Vegan French Toast Recipes

Mattie
2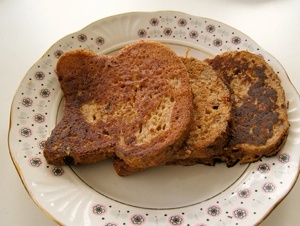 This Ferocious Vegan French Toast recipe utilizes the creaminess of cashew butter and just the right combination of tahini instead of the usual eggs. These nut butters get slightly toasted during cooking which adds a complex savory richness that's further enhanced by cinnamon and nutmeg. It's a delicious vegan take on the old classic.
Vegan Truffle Recipes

Mattie
3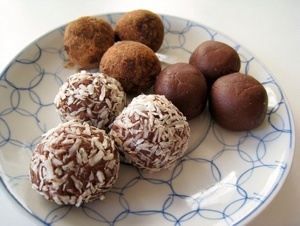 This Vegan Chocolate Truffle recipe utilizes the flavor combination of two different types of chocolate for maximum flavor depth. These vegan truffles are then enhanced further by the addition of vanilla extract, touch of salt then rolled in the coating of your choice to make them truly delectable. For certified choco-holics only.