Vegan Pastry Recipes

Mattie
31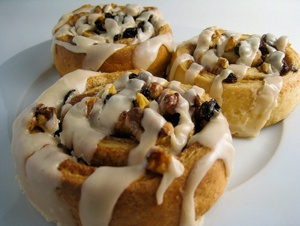 This Sticky Vegan Cinnamon Roll recipe features brown sugar, maple syrup and just the right amount of cinnamon, making them moist and chewy. And if that's not enough, these vegan cinnamon rolls are topped with walnuts, raisins then drizzled with icing to make them an irresistible treat any time of day.
Vegan Egg Replacer Recipes

Mattie
0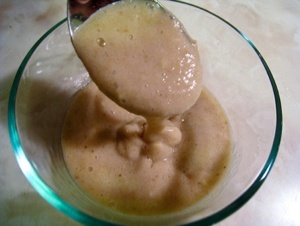 Bananas work great as a vegan egg replacer due to their abundance of specific starches and sugars. Keep in mind that whatever you put bananas in will undoubtedly turn into
banana-whatever-the-name-of-your-recipe-is
. This can be great for things like
vegan cakes
,
pancakes
and
quick breads
but awkward in things where you're not going for the whole banana thing. Bananas aren't as powerful binders as
Egg Replacer Powder
or
Flax Seed Egg Replacer
but due to the large amount of sugars and pectin they contain, they're more powerful than using
Yogurt
as an egg replacer.
Vegan Egg Replacer Recipes

Mattie
0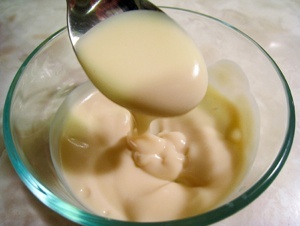 Vegan yogurt usually consists of a base of either soy, nut, rice or coconut that is fermented with lactobacillus cultures. Depending on the base and fermentation method,
hydrocolloids
such as tapioca starch, agar or xanthan gum may be added to increase viscosity.
Non-dairy yogurt isn't actually an egg replacer that's on par with eggs. It's about as effective as traditional dairy yogurt as an egg replacer in baking applications. This isn't much but it works great in things where significant binding power isn't needed such as
vegan cakes
,
waffles
and
pancakes
. It won't help you get things very dense and chewy like traditional eggs can but it's great for holding in moisture and adding flavor complexity at the same time.
Vegan Frosting Recipes

Mattie
5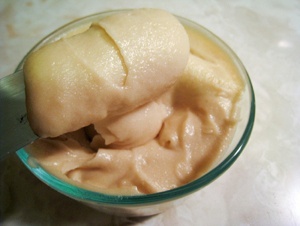 This Creamy Vegan Cashew Cream Cheese Frosting recipe is a great way to get that cream cheese flavor without resorting to lab derived ingredients like xenophobo-lactate. This vegan frosting features cashews and is enhanced with just the right amount of apple cider vinegar, lemon juice, sugar and vanilla extract. The mixture is then given a rest to allow complex flavors to develop more fully. It takes longer to make due to this step but it's worth it.
Vegan Cheesecake Recipes

Mattie
1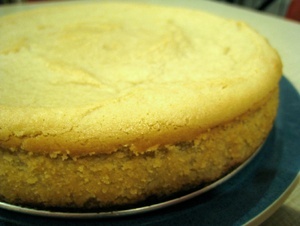 This Creamy Vegan Cashew Cheesecake recipe is a natural take on a vegan cheesecake that doesn't use space age ingredients like cheesecakes using store bought vegan cream cheeses often do. I tried to strike a good balance between unprocessed ingredients and high quality flavor. This cheesecake uses a cashew base enhanced with apple cider vinegar, lemon juice and just the right amount of sugar and vanilla extract to tie it all together.
Vegan Spread Recipes

Mattie
6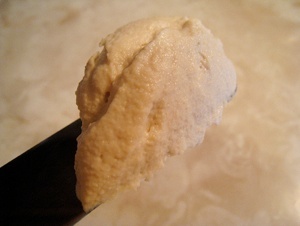 Don't get me wrong, I love vegan cream cheese alternatives from companies like Tofutti. It's just that I've been wanting to have an option for something that's a little more natural. Creamy Vegan Cashew Cream Cheese doesn't taste like cream cheese as much as some of the space age alternatives but it's close enough for me. Keep in mind that if you forego using the xanthan or guar gum in this recipe it won't be as creamy. It's use is recommended- we're trying to emulate lactose here so we need all the help we can get.
Vegan Cookie Recipes

Mattie
5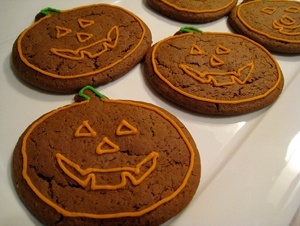 Pumpkin purée gives this Vegan Pumpkin Gingerbread Cookie recipe extra Halloween street cred. These cookies also pack a combination of barley malt syrup and molasses enhanced with ginger, nutmeg, cloves and just the right amount of vanilla extract for a scary good flavor.
Vegan Cookie Recipes

Mattie
2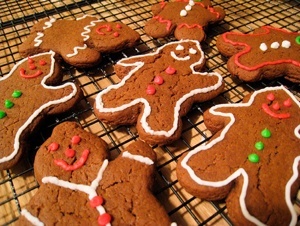 Feeling lonely this season? In under an hour you can have an arsenal of several tasty Vegan Gingerbread Cookie Buddies that won't even complain if you bite off their heads. These vegan cookies feature a touch of molasses, barley malt, ginger and just the right amount of nutmeg and cinnamon for deep gingerbread flavor. This recipe also works for fabricating gingerbread houses.
Other Vegan Baking Recipes
annamal
6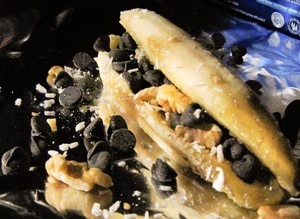 One wonderful summer in lovely Northern California, I had the pleasure of camping with one of my favorite people ever (who I'll just call Alf). That night he introduced me to something I'll never forget...Banana Delight! Serve with some quality sipping whiskey and good friends.
Vegan Cookie Recipes

Mattie
6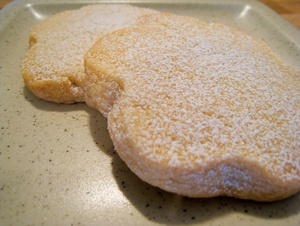 This Sassy Vegan Shortbread Cookie recipe is easy to make and has lots of possibilities for customizing. The buttery vegan cookies pack a generous helping of Vegan Butter with just a touch of vanilla extract for a delectable flavor and a satisfying crunch.
Vegan Baking Guides

Mattie
0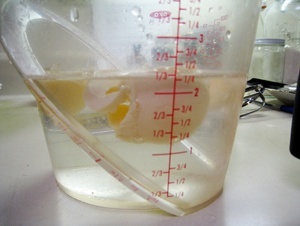 Scooping
Vegan Butter
or margarine out of a tub isn't that hard. What is hard is making sure the vegan butter is exactly the right quantity for your recipe. You can always melt the chunks then pour the margarine into a measuring cup. Sometimes you want to use unmelted or soft vegan butter so in these cases melting it is not an option. If you're measuring by the chunks you've scooped out with a spoon and compressed into a measuring cup you can be off by as much as a couple Tablespoons. When making things like pie crusts this can be the difference between success or failure.