No Whey Vegan Baking: At the No Whey! Bakery, no expense is spared to bring the public a cruelty free way of sweet-tooth satisfaction. Not only will you not miss traditional baked goods, you'll wonder why you should ever turn back.
The No Bakery: The No Bakery specializes in cookies that use No Dairy, No Eggs and No Refined Sugar, No Wheat, No Hydrogenated Oils, and No Trans Fat. Our Vegan Cookies are made with the finest ingredients free of all artificial flavors, colors and preservatives. The No Bakery carefully researches and formulates its cookies to meet your standards of quality and taste.
Nana's Cookie Company: Nana's Cookie Company uses the most natural and healthful ingredients to make delicious, moist cookies and snacks. Baked with all natural ingredients, Nana's Cookie Company prides itself on Nana's No's – a list of ingredients that will never be found in Nana's baked goods: No Dairy, No Refined Sugars, No Eggs, No Cholesterol, No Trans Fats, No Hydrogenated Oils, No Preservatives, and No GMO's. Nana's Cookies are vegan and kosher.
Idle Hands Baking Company: We're a small baking company located in the heart of the East Bay devoted to producing the tastiest vegan treats, using the best local, seasonal produce and organic ingredients. Although we specialize in cupcakes, we also make specialty cakes, and other delights... our cinnamon rolls are not to be missed!
C'est La V Bakeshop: C'est La V treats are healthier than traditional baked goods because they contain unrefined sugars, organic ingredients and are free of cholesterol. But don't be fooled into thinking these sweets are health food - they're as decadent as all those dairy-laden goodies you enjoyed as a child. We make no sacrifices with flavor or texture. Our goal is to make a delicious and high-quality baked good that just happens to be vegan.
Azna Gluten Free Bakery: If you are tired of scouring labels, only to find hidden sources of wheat or gluten, or products that have been made on shared equipment, search no more! Our baked goods are safe, made from whole grain, whole food ingredients. We are a dedicated gluten free vegan (from scratch) bakery. We have dedicated our space and our equipment to our gluten free vegan prouduct line and your saftey. Look for the Azna Gluten Free logo and eat safe and deliciously! No refined sugar, no hydrogenated fats, no animal products, no preservatives, and best of all - Gluten Free! High in protein and high in fiber. Breads so good, you'll think they were made in your grandma's own kitchen. Yummm...
Vegan Baking Guides

Mattie
1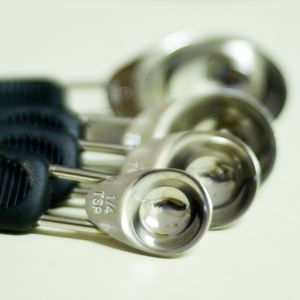 Making the decision to start vegan baking or to take it more seriously is a really good idea if I do say so myself. I'm warning you though- the more you get into vegan baking, the more you will get into vegan baking, until you do things like start vegan companies, build websites and write books. You have been warned. Things get much easier as you go along but one way to make things as easy and fun as possible is to pimp out your kitchen with the best tools and most useful ingredients. It's not that expensive I promise. This is Part 1 of a 3 part article on how to get that done.
Vegan Cupcake Recipes

Mattie
2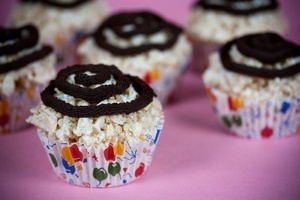 This Vegan Rice Crispy Treat Cupcake recipe is the first thing I made after ordering
Dandies Vegan Marshmallows
from Chicago Soy Dairy. I feel like a kid again with these gluten-free treats. Vegan baking doesn't get much easier than melting Vegan Butter, marshmallows, adding vanilla extract then mixing in puffed rice. Making the vegan ganache is slightly more involved but still simple. Be sure to make these as close to your eating occasion as possible because Vegan Rice Crispy Treats love to dry out. If you need to make them a day or so beforehand, keep them in an air-tight container.
Vegan Pizza Crust Recipes

Mattie
1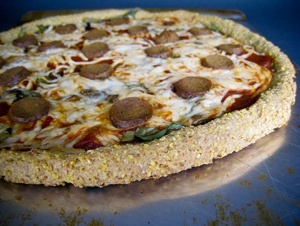 This Vegan Cornmeal Spelt Pizza Crust recipe is one of the fastest, easiest crusts around because it doesn't need lots of kneading and it doesn't require yeast. Although it's not gluten-free, it does have very low amounts of gluten which is good if you're trying to cut back on it due to food allergies. This recipe makes a vegan crust that is 12 to 14 inches. This dough can also be refrigerated for later use.
Vegan Baking Guides

Mattie
1
This weekend my good friends are getting married in Palm Springs. I'm also taking advantage of this time off to go camping in Joshua Tree National Park and visit a friend in LA. In the past I've often grappled with the difficulty of running around trying to find nourishing food while traveling. There's nothing worse than needing something nourishing and not being able to find it as you slowly feel your body running out of energy. Enter The Vegan Survival Kit.
Vegan Candy Recipes

Mattie
6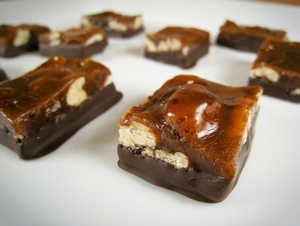 These chewy Vegan Pecan Caramel Chews are reminiscent of those little caramels you used to get from trick or treating when you were little, except they're packed with pecans and dipped in chocolate! Be sure to use a candy thermometer with this vegan caramel recipe for best results. If you like your caramel extra soft or extra hard, adjust the caramelization temperature 10F (6 C) lower or 10F (6 C) higher respectively.
Vegan Baking Guides

Mattie
0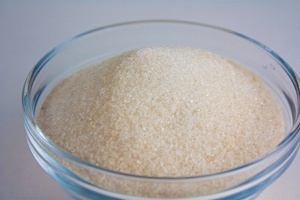 My particular view on sweeteners is that they are drugs that just so happen to be legal. Like many drugs, sugar isn't necessarily bad unless you consume too much. When you ingest sugar, it gets released into the bloodstream and your blood sugar level rises. Your pancreas then secretes insulin to stabilize this blood sugar level and excess much of the sugars get moved to the liver where it can be further processed or excreted with urine. The way in which your pancreas excretes insulin is called the insulin response and putting too much stress on it can wear it out. This can lead to things like weight gain and long term risks like diabetes and hypoglycemia if left unchecked.