Vegan Cookie Recipes

Mattie
3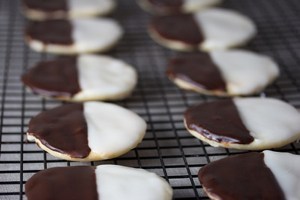 "I've never had a black and white cookie before" I mumbled to my vegan food friends, not thinking that it was that big of a deal. "Living in New York City, you've never had a black and white cookie?!" they desperately exclaimed. Right then, I perked up. What is it about these flat perfectly looking cookies that straddle the line between black and white so mysteriously? After all, this is New York City's cookie. Does this cookie dare to celebrate chocolate and vanilla at the same time? What about the cookie part? Is it just a boring pseudo shortbread crust underneath or something special? I had to know more.
Vegan Cookie Recipes

Mattie
5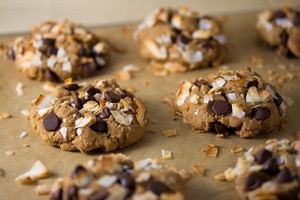 I decided to assemble Team Coconut: an all-star team of players dedicated to bringing in some serious coconut action. Like a Quiet Riot - Bang Your Head (on the Coconut) remix. Based on my
Vegan Chewy Chocolate Chip Cookie
recipe, Vegan Toasted Coconut Chocolate Chip Cookies boast toasted coconut flour, unrefined coconut oil, coconut sugar and shredded coconut that toasts during baking. Let's do this.
Vegan Cupcake Recipes

Mattie
4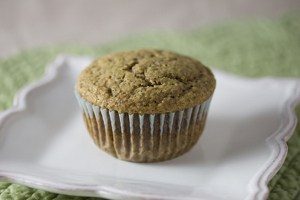 I love how green tea has a subtle ability to refresh coupled with a slight hint of savoriness. I adore how vegan cupcakes can be a celebratory canvas for almost any flavor combination, that you get to just pick up and take a bite out of. But how do you infuse green tea into a baked cake product? Easy, right?
Vegan Frosting Recipes

Mattie
10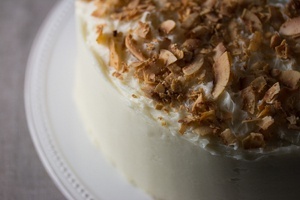 This Easy Vegan Buttercream Frosting is just a simple, versatile, delectable frosting that will elevate your
cakes
and
cupcakes
to a new level without requiring you to put on your lab coat and don your frosting goggles. You can either use
Regular Vegan Butter with a cocoa butter base
which is recommended,
Regular Vegan Butter with a coconut oil base
, or, if you haven't gotten around to buying a walk-in freezer to store your Vegan Butter in yet, go the easy route and use store bought stick margarine.
Vegan Butter Recipes

Mattie
10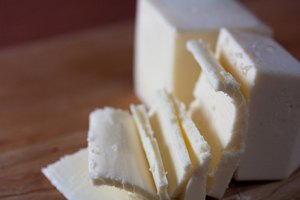 When I originally developed my first
Vegan Butter
recipe I had no idea it would be helpful to so many bakers. I just wanted something that was truly homemade where I had full control of the production process so I could introduce variations to tailor the vegan butter to the application I was working on. Other advantages were that it didn't need to rely on palm oil, which much of the commercial vegan butter industry utilizes, which is linked to rainforest destruction, as well as placing Sumatra orangutans in perilous danger.
The original Vegan Butter recipe uses refined coconut oil for a base, but what happens if there begins to be environmental issues with that type of oil? What if it's difficult to find coconut oil in your area? What if you recently had a dump truck empty 3500 pounds of deodorized cocoa butter in your driveway and you're wondering what to do with it? I don't know which one of these issues led to this, but soon after posting the first Vegan Butter recipe, people started inquiring how to make it using cocoa butter instead of coconut oil.
Vegan Butter Recipes

Mattie
6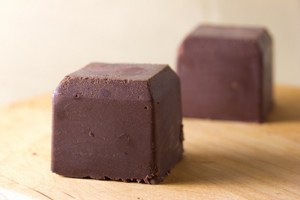 One of the benefits of Vegan Butter is that since you're building it up from scratch, you can have full control of what you want it to be. It doesn't have to go down the route of completely replicating traditional butter if you don't want it to. Why would you want to replicate the texture of butter but not necessarily the flavor?
Frostings
and short doughs such as tart dough,
pie crust
and
shortbread
come to mind. You have much more variability in your end result if you can control flavor through your actual fat in addition to other ingredients. Imagine
chocolate croissants
where the butter is replaced with a fat that has the texture and flavor characteristics of both chocolate and butter. This is the reason I developed Chocolate Vegan Butter. Oh and you can spread it on toast too.
Vegan Egg Replacer Recipes

Mattie
17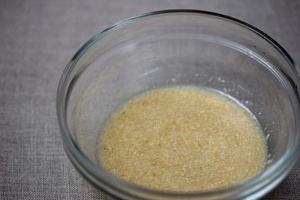 Traditional bakers have been able to create a vast variety of foods over the last several hundred years of baking evolution. It's surprising when you realize that everything from puddings to cakes to cookies vary little in the range of ingredients used. Versatile ingredients such as flour, sugar, fat and eggs make this sort of variation possible. These are the building blocks of pastry. Vegan baking is easy when all you have to worry about is manipulating flour, sugar and fat. So what are we do to do in regards to replacing the almighty egg? There is a legend that the Romans believed in chicken eggs so much, they mixed them into their concrete. To first understand what we need to replicate this building block we need to understand what an egg does in the world of baking.
Vegan Butter Recipes

Mattie
7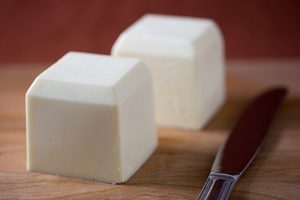 The more I learn about pastry, the more I realize that European pastry is on a completely different level compared to classic American pastry. My impression is that European pastry is all about introducing flavor depth through manipulating eggs, butter and technique.
Croissants
,
strudel
and danish pastries come to mind. American pastry, on the other hand, tends to build off bold flavors with a strong sugar backbone accentuated by spices.
Apple pie
,
cupcakes
and
cookies
come to mind here.
In the quest to become an adept baker, it's important to draw from as many influences as possible. One trick that many American style bakers use to improve flavor depth is taking a cue from European bakers by using cultured European style butter.
How does American style butter differ from European style butter? Let's take a look.