Vegan Crepe Recipes

Mattie
0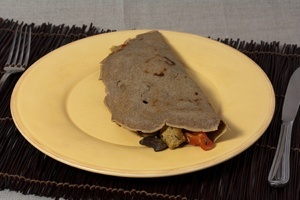 Crepes unlock huge brunch and dessert option potential depending on wether you make savory or dessert crepes. This Vegan Buckwheat Crepe recipe is pretty foolproof as long as you use the right pan described below. If making savory crepes fill them with things like tofu scramble, seitan and beans or wild rice and mushrooms. If making sweet crepes fill them with bananas, chocolate and coconut; peanut butter, maple syrup and walnuts or caramel, pecans and apples topped with a drizzle of
Cashew Cream
. Buckwheat lends an earthy, nutty richness to these vegan crepes, which are based on
Easy Crepes
but factor in
buckwheat flour
's ability to absorb slightly less liquid than all-purpose flour due to it's smaller amount of gluten.
Vegan Frosting Recipes

Mattie
3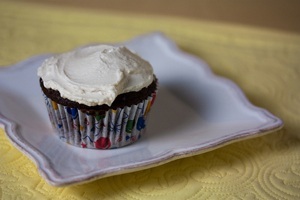 In search for a truly decadent vegan Rich Vegan Vanilla Frosting recipe that is also resistant to melting in warmer temperatures, I utilized the power of soy milk powder (not to be confused with soy flour). Soy milk powder adds extraordinary creaminess while still allowing the frosting to remain firm. This frosting also takes advantage of
caramelizing sugar to the thread stage of 230F (110C)
where it contributes a smooth velvety texture. Finally, I used vegetable shortening as the main fat due to it's affordability and availability.
The firmness of this frosting can be customized to your preference easily by adding or subtracting 1 Tablespoon of water. This recipe also works well as a reference frosting recipe that can be customized into an endless variety flavors by swapping out water-based ingredients for the water and/or adding extracts to suit your style.
Vegan Crepe Recipes

Mattie
6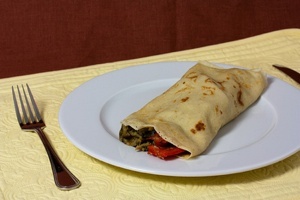 Crepes unlock huge vegan brunch and dessert option potential depending on wether you make savory or dessert crepes. This Easy Vegan Crepe recipe is pretty foolproof as long as you use the right pan described below. If making savory crepes fill them with things like tofu scramble, seitan and beans or wild rice and mushrooms. If making sweet crepes fill them with bananas, chocolate and coconut; peanut butter, maple syrup and walnuts or caramel, pecans and apples topped with a drizzle of
Vegan Cashew Cream
.
Vegan Bar and Square Recipes

aliciak
9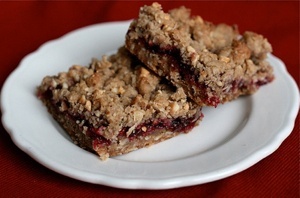 I first became obsessed with crumb-topped bars when I discovered Whole Foods'
caramelita bar
, a decadent mixture of chocolate, caramel, pecans, sugar and butter. Definitely not vegan, and not all that good for you either. If made with real fruit, the jelly crumb bars at least hit one of the healthier food groups. This vegan version of the recipe takes advantage of the wonder that is Earth Balance and combines it with homemade cranberry jelly, dried cranberries and cashews.
Vegan Baking Guides

Mattie
0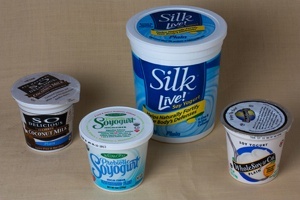 Your baked items are only as good as your ingredients. I'm unaware of a single case where this isn't true. It's one of the reasons I stopped using tofu in my recipes years ago, although there are certain rare occasions
where it shines
. Plain yogurt provides a great way to add complex flavor and introduce mild binding properties to your recipe. It's not going to bind as much as an egg, but in things like
cakes
,
pancakes
and
muffins
you don't need powerful egg replacers anyway. Read on for my review of the top four plain vegan yogurts currently on the US market.
Vegan Muffin Recipes

Mattie
11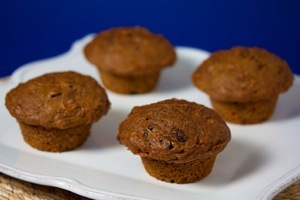 Carrot cake is my all-time favorite dessert so I adapted it into a heartier quick bread in the form of this Vegan Carrot Cake Muffin recipe so I could justify having it for breakfast. It's pointless to resist carrot cake goodness in it's new quick bread form so don't even try. A dollop of almond butter on top contrasts nicely with carrot cake flavor and adds extra nutritious oomph to power your day of world domination.
Vegan Brittle and Bark Recipes

Mattie
2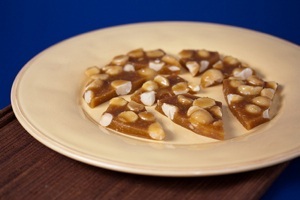 If pirates ate brittle (and you know they did) this Vegan Coconut Macadamia Nut Brittle would be the flavor and this is how they'd describe it:
Yaaar ya kitchen dwellin' landlubber! Coconut, caramelized sugar and macadamia nuts be tied together with a splash o' rum t' make this t' brittle o' t' pirate seas, matey! So whip up a batch and hand 'er over before ya be plank walkin'!
They might also marvel in the fact that this vegan brittle recipe uses coconut milk,
coconut oil
and shredded coconut for maximum coconut flavor, except it would be hard to hear yowled in that thick pirate accent.
Vegan Bonbon Recipes

Mattie
6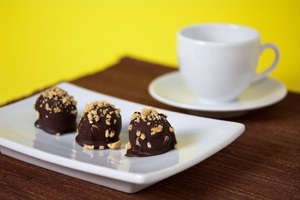 With this Vegan Peanut Butter Bomb recipe I captured the essence of fine, natural peanut butter, combined it with some lightly caramelized sugar and
Regular Vegan Butter
or margarine, then covered it in a dark chocolate exterior, completing an irresistible vegan chocolate bonbon.
Ever since the eighties when two people were walking down the street in opposite directions, one eating a chocolate bar, the other eating peanut butter out of a jar, we've known that the two go together really well. We know this because the two people allegedly collided exclaiming, "hey you're chocolate's in my peanut butter!" "My peanut butter's in your chocolate!" This has been documented as a true occurrence because I saw it in a Reese's Peanut Butter Cup commercial. I'm so thankful they just happened to have TV cameras rolling to get that on film. But what is up with the peanut butter in those things? It always tastes like it's deemed at the factory to be too low quality to actually make it into the panut butter jars. And the chocolate seemed like typical mass produced American chocolate fare, over-sweetened and chalky which barely qualifies as chocolate to this chocaholic.
Vegan Yeasted Enriched Bread Recipes

Mattie
5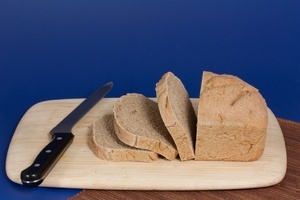 There's nothing quite like home made bread. This hearty Easy Vegan Wheat Bread recipe is easy to whip up if you have a few hours and it's really simple. In bread baking, longer rise cycles at lower temperatures usually result in more flavor compounds that are generated due to the yeast extracting and break down more starches in the flour and converting them into sugars which will then get caramelized during baking. Some doughs call for an overnight rise in the refrigerator so optimum flavor can be developed. In this vegan loaf you have the option of doing an overnight slow rise in the refrigerator or a regular rise. The two first rise cycle is for the main fermentation of the dough where the yeast eats the most sugars and rises the bread with CO2. The last rise is called
proofing
in where the dough rises after it's been molded into it's desired shape or placed in it's specific mold.
Vegan Brittle and Bark Recipes

Mattie
1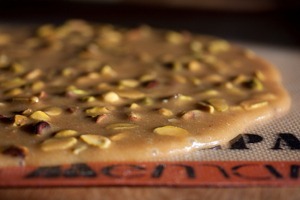 Pistachios paired with
cardamom
then kissed with rum makes this Vegan Pistachio Cardamom Brittle recipe stand out. Cover it in melted dark chocolate to transform it into pistachio chocolate bark if you want to give it another flavor dimension.
Vegan Baking Guides

Mattie
0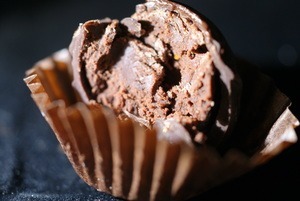 With the holidays rapidly approaching and funds dwindling about as fast, you might be wondering how in samhain you're going to pull out all the stops and deliver a memorable gift this year. Or you may be dreaming up ideas on getting yourself into a chocolate induced coma so you can cope with the stresses of life. Either way, now is the time to take matters into your own hands, put on your DIY hat and make a box of chocolates.
Like most things that are a little time consuming, the rewards of doing this are pretty big. I mean, the probability of having extra chocolates on hand is extremely high. I repeat: You're going to have tons of awesome chocolates after you do this! So what are you waiting for?
Vegan Bonbon Recipes

Mattie
3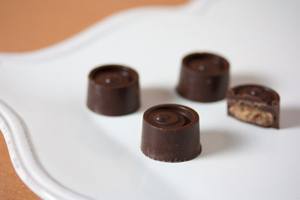 One of the reasons marzipan goes back ages is because it's extremely versatile. It can be used for anything from cake decorations, fillings in cookies and pastries or in this case, a center in this Vegan Bonbon recipe. A touch of almond extract brings out some extra flavor so it can compete on the same level as the chocolate. This recipe uses a
chocolate mold
. If you don't have one, place the marzipan balls in the freezer for an hour or so, roll them in melted chocolate, then place them on a parchment paper lined cookie sheet before returning them to the freezer for about another hour.