Vegan Muffin Recipes

Mattie
1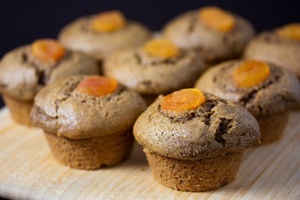 The sweetness of apricots and the earthiness of 100% rye flour complement each other, especially when accompanied by molasses, cardamom and espresso powder in this Vegan Apricot Rye Muffin recipe. Rye flour contains a low amount of gluten compared to wheat based flour so in order to enhance binding, the batter is mixed for 1 minute to allow the starches in the flour to become activated. The pectin in the apricot preserves also acts wonderfully as a binder in these vegan muffins.
Vegan Baking Guides

Mattie
0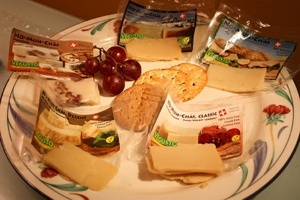 I'm normally not very passionate about vegan cheese. There, I said it. Most of them tend to be flavorless space-age putties that often might do better filling cracks in drywall then being featured on top of my pizza or pasta. I normally don't get embarassed by my vegan food choices but when an omnivorous friend stops by and I'm noshing on vegan cheese, I've sometimes gotten that embarrased been-caught-making-out-with-a-mannaquin feeling. I hate it when that happens.
Recently my friend Dawne discovered a new vegan cheese that she couldn't stop raving about. I trust Dawne's opinions on food so going with her enthusiasm and embracing my desire to be an open minded eater I was naturally intrigued. She quickly procured a little cheese and wine party get together with a few other open minded, passionate eaters so we could see what this newly discovered vegan cheese was about. What I found drastically changed the way I feel about vegan cheese.
Vegan Pancake Recipes

Mattie
2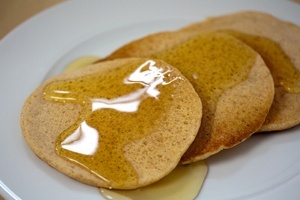 Lemon and corn both work to bring out each other's best qualities in this Vegan Lemon Cornmeal Pancake recipe: corn highlights lemon's tanginess and lemon enhances corn's savory flavors. These bright, buttery flavors packed into a vegan pancake is a great way to start the day. Try them topped with a touch of almond butter, fruit and/or real maple syrup.
Vegan Pie Recipes

Mattie
3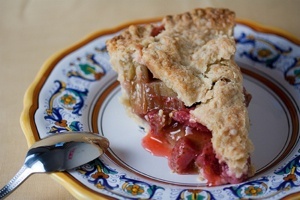 Strawberry and rhubarb's sweet and tart flavors are married with a hint of orange zest in this Vegan Strawberry Rhubarb Pie recipe. Strawberry and rhubarb together in a flaky pie crust is probably the most effective way to ring in the spring and summer months via flavor alone. Both of these fruits let go of lots of water during baking which can make things on the soupy side. A generous amount of arrowroot flour and a longer baking time at a slightly lower temperature than usual solves this issue and gives the pie a chance to bake to its juicy perfection. It's like a summer vacation in your mouth.
Vegan Baking Guides

Mattie
0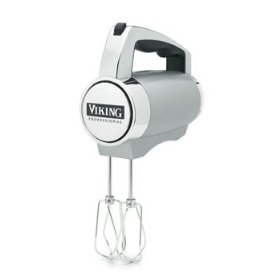 I don't use an electric mixer very often because I usually whisk my cake batters, mix my doughs with a spoon and knead my bread doughs by hand. I appreciate the manual method because it allows me to really feel what my dough's doing and get a good idea of how thick it is. Could this possibly be the baking equivalent of a cyclist riding a fixed gear or driving a stick instead of an automatic? Having a good feel of where your dough is going is all fine and good but there are other times when an electric mixer can really come in handy and is actually essential in your kitchen, such as when you really want to make sure the fats and water-based liquids in your dough are mixed well before adding flour. Read on to see how the Viking 5-Speed Mixer stacks up.
Vegan Brownie Recipes

Mattie
51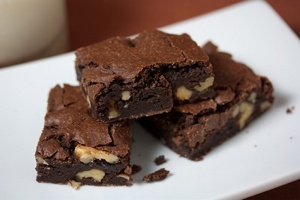 Ultimate is not something that I throw around lightly, especially for vegan brownies. I've had my share of vegan and regular brownies and been baffled by how lacking vegan versions are. Growing up on my Grandmother's brownies, I learned that a good brownie should be dense, fudgy and soft; not light, cakey and dry. Why is it so hard to emulate a traditional brownie recipe that simply consists of a few simple ingredients? Hint: it's due to the egg, which emulsifies, binds, slightly leavens then bakes up as part of the actual base of the brownie itself. To emulate this takes an expedition deep into the innards of brownie science, oh and for me, about seven years of failing until figuring this out.
India

Mattie
0
The Green Stove: The Green Stove stems from my love of cooking and baking. Years of experimentation in my mother's kitchen have only pushed me further into taking up cooking as a profession. With Dough-Ray-Me I would like to present my own perfected cakes, breads, cookies and more. You can choose from a selection of cup cakes, pound cakes, loaves and cookies, with a choice of frosting, shapes and flavours for birthdays, anniversaries, kitty parties, tea parties, in-between meals or even for that mid-night snack.

Everything is pure vegetarian (vegan) and without the use of any animal fats i.e. no dairy and no eggs. So it's all cholesterol free. Everything will be made to order; so it's easy to customize your order as you like.
North Carolina

Mattie
0
Twin Cakes Bakery: Twin Cakes is a dedicated gluten free vegan bakery that bakes up treats for ALL to enjoy! Everything is made from scratch in small batches using the finest ingredients, including organic coconut oil, organic agave nectar, and allergy friendly whole grains. You will find a variety of treats that will satisfy all your taste buds.