Colorado

Mattie
0
Beat Box: We are a full-scale vegan bakery. We make breads and brownies, croissants and cupcakes. If you'd like a dozen cookies to give as gift, a platter of assorted Danishes for your next meeting, or a birthday cake, we'd be happy to bake it for you—and bring it to you.
New York

Mattie
0
Eco Bella Bakery: Eco Bella Bakery was created out of a need for vegan baked goods that were not found  at local restaurants.  Everytime Jeaninne and Lyn would go out for dinner, Jeaninne would not be able to have any desserts.  So it was decided that Jeaninne was going to make her own desserts.  After much experimenting and food tasting by Lyn, Eco Bella was born on October 23rd 2007.
California

Mattie
0
BabyCakes LA: In a city dominated by cupcakes overflowing with sugar, flour and butter cream, it's easy for those with persnickety diets to feel left out. BabyCakes offers all-natural, organic and delicious alternatives free from the common allergens: wheat, gluten, dairy, casein and eggs. Rest assured, all sweeteners have been chosen responsibly and used sparingly. White sugar will never be found in our bakery, nor will we ever use toxic chemical sweeteners. Instead, most products are sweetened with agave nectar—a natural syrup from a cactus which is low on the glycemia index and often a safe alternative to most non-insulin dependant diabetics. Occasionally, unprocessed and unrefined sugar is used in certain goods, although sparingly.
Vegan Hearth Bread Recipes

Mattie
1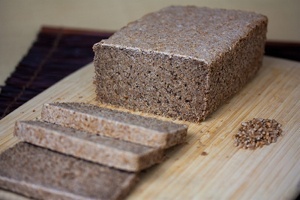 This Sprouted Wild Yeasted Whole Wheat Bread recipe is a nod to how the first breads probably got their start. Wheat berries were probably softened with water, ground and left out in the elements where they were then populated by airborne yeasts and bacteria, causing the dough to rise slightly. Placing this dough on hot rocks in or near a fire probably resulted in a fine vegan treat like nothing else available at the time.
Vegan Topping Recipes

Mattie
2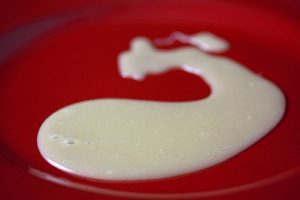 This smooth Vegan White Chocolate Ganache recipe uses cocoa butter without the cocoa solids making it a versatile white and creamy vegan topping for cakes, truffles or fillings. Unlike margarine or butter, cocoa butter and coconut oils melt rapidly when they reach their melting point instead of softening slowly. Due to this, extra care must be taken as it resolidifies from it's melting temperature of 93F (34C) to 100F (38C). You can adjust the firmness by adding or subtracting 1 Tablespoon of water. Also feel free to substitute 1 teaspoon to 1 Tablespoon of liqueur or other flavoring extract to further customize your ganache.
Vegan Baking Guides

Mattie
0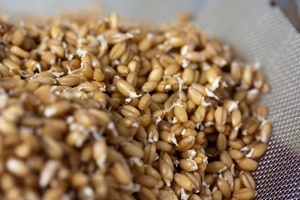 I have an obsession with sprouting grains and legumes. I think it's related to my obsession of inviting nature take its sweet time to process your raw ingredients in it's own special way. Sprouting instead of cooking has many advantages if you have the roughly three days to spare. Supplanting puréed sprouted grains for some or all of your flour is also a great way to make
hearty breads
.
Vegan Waffle Recipes

Mattie
2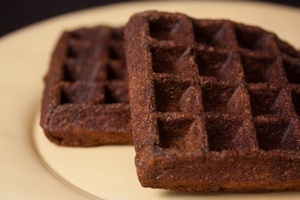 One of my favorite breakfasts is this Vegan Gingerbread Waffle recipe accompanied by a cup of strong coffee and veggie sausage on the side. Just when you''re thinking that you may be eating dessert you'll notice a savoriness that will assert that this is indeed breakfast. Slather these vegan waffles with a touch of almond butter, a splash of maple syrup and a sprinkling of
Balsamic Candied Pecans
to make this a truly memorable experience.
Vegan Baking Guides

Mattie
0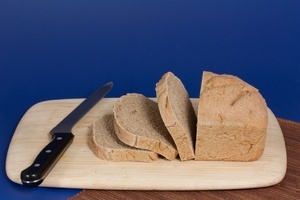 So now that you're making your own bread, or at least enjoying your favorite tasty bread to the fullest, how do you store it so it's as good as possible for as long as possible? I've seen it all in bread storage schemes. Bread stored in paper bags, in the freezer, in the refrigerator; I remember a friend who's Mom stored even it in the microwave oven, using it as a makeshift bread box. The question of how to best store bread is difficult to answer. This is because it depends on what your goal is: Are you planning on keeping high quality bread as fresh as possible for a few days so it can be used for the next chowdown with minimal staling? Are you just trying to squeeze maximum longevity of your sandwich bread to it can be used up before it starts to mold?
Vegan Frosting Recipes

Mattie
4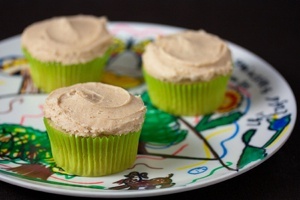 This silky smooth Rich Vegan Peanut Butter Frosting recipe packs a peanut buttery punch that can really dress up any vegan cake. This recipe takes advantage of
caramelizing sugar to the thread stage of 230F (110C)
where it contributes a smooth velvety texture. It also utilizes the power of soy milk powder (not to be confused with soy flour). Soy milk powder adds extraordinary creaminess while still allowing the frosting to remain firm.
Vegan Pastry Recipes

Mattie
4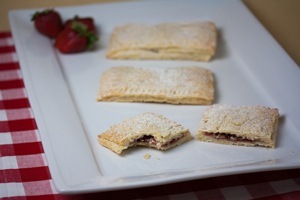 Pop tarts are one of the easiest ways to pair fruit with flaky pastry goodness. This Vegan Strawberry Pop Tart recipe can be customized with whatever fruit preserves you have on hand. You can also fill them with things like chocolate; maple sugar and cinnamon; bananas and coconut, the possibilities are endless! Heck, you can even fill them with savory stuff like caramelized onions, mushrooms and potatoes. I won't judge. Just be sure to keep the filling under 2 teaspoons so they don't push out the sides during baking. The pastry is based on
Flaky Pie Crust
and features just the right ratio of Vegan Butter or margarine to shortening for the flakiest, most flavorful crust around.
Vegan Pancake Recipes

Mattie
0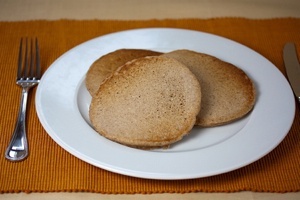 This Vegan Sourdough Pancake recipe is one more reason to keep a
sourdough starter
in your refrigerator at all times. They're wild yeasted which gives them a fascinatingly complex flavor not normally found in either vegan or traditional pancakes. They require advance preparation of a sourdough starter that is used as the foundation of the batter. If you already have this batter around, these pancakes will be even easier to make than
Easy Vegan Pancakes
. If you keep your starter in the refrigerator, it doesn't need to be removed several hours before using as it does in bread baking. Feel free to mix 1 cup of berries or ½ cup chopped nuts into the batter before pouring. Top them with maple syrup and/or a dollop of almond butter.