Other Vegan Cooking Recipes

Mattie
0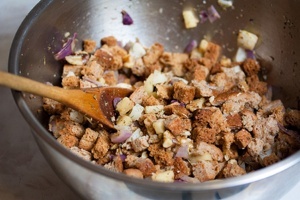 This Vegan Apple Walnut Stuffing recipe is great inside
Stuffed Seitan
or alongside some
Cranberry Sauce
during holiday feasts. Apples give it a light flavor-enhancing sweetness which is a great accompaniment to the textures of water chestnuts and walnuts.
Vegan Sponge Cake Recipes

Mattie
4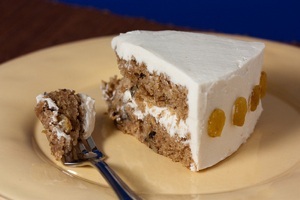 This Vegan Parsnip Cake recipe is carrot cake's long lost brother, featuring parsnips which are slightly spicy and astringent. Parsnips are teamed up with pineapple, golden raisins, non-diary yogurt and a touch of cardamom to make a vegan cake that's lighter and spicier than carrot cake but every bit as tasty. Like carrot cake, Vegan Parsnip Cake should be liberally frosted with
Easy Vegan Cream Cheese Frosting
or a
variant thereof
for best results.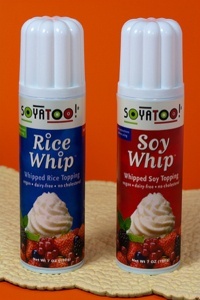 Whip cream is frosting's long lost cousin. This is a good thing because it's enabled us to top everything from pies to ice cream to cake with it's creamy goodness. Sensing a vacuum in the vegan whip cream space since Hip Whip disappeared from the market (RIP Now and Zen),
Soyatoo
has stepped up to the plate with
Rice Whip and Soy Whip
. These vegan whipped creams give you no excuses to leave any tastebuds behind in your quest for the ultimate desserts.
I tested this whip on some
Pumpkin Cheesecake
to see how it stacked up. Is it worth it's compressed nitrous oxide? Read on to find out.
Vegan Cheesecake Recipes

Mattie
3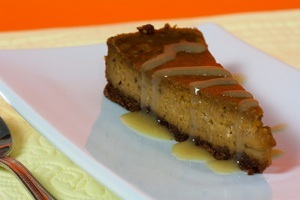 Pumpkin Cheesecake is one of my favorite desserts during the holidays. This vegan recipe variation pairs pumpkin with
Easy Vegan Caramel Sauce
for a great way to end a feast. It also features barley malt syrup, lemon juice, cinnamon and ginger powder to help marry bold pumpkin flavor with vegan creaminess. I recommend opting for non-hydrogenated vegan cream cheese so you can avoid trans fats. This vegan cheesecake also goes great with a dollop of
Vegan Vanilla Ice Cream
.
Vegan Sauce Recipes

Mattie
8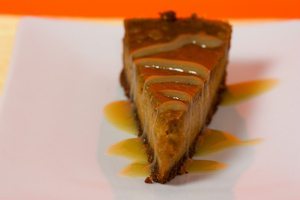 Use this Easy Vegan Caramel Sauce recipe to bring another dimension to vegan cheesecakes, ice creams, pies, brownies or pretty much anything. Caramel is one of those rare taste miracles that's in the same realm of chocolate sauce and maple syrup; it would probably make cardboard taste delectable. It's liquid gold. This is an easy to make sauce that utilizes coconut cream for rich flavor. Coconut contains flavor compounds called lactones which are among the same compounds that give dairy products like cream their signature flavors. Want to turn up the flavor level to eleven? Replace the vanilla extract with 1 Tablespoon bourbon, rum or brandy.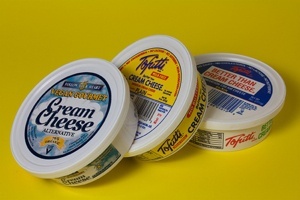 We're finally in the age where there's an increasing number of options when it comes to vegan food products. Back in the day we used to have to forego cheesecake or
take matters
into our
own hands
if we decided to eschew animal products. Then
Tofutti Better Than Cream Cheese
came out and everyone rejoiced because they could finally have
cheesecake
and New York style
bagels
that were easy to make and didn't suffer from flavor compromises. But then a huge Doh! moment occurred. It's chock full of trans fats! Toffutti answered the call with
Better Than Cream Cheese Non-Hydrogenated
. Other companies are now following suit with their own vegan cream cheeses such as
Follow Your Heart Cream Cheese Alternative
. Which of the lot is recommended for your cheesecakes this season? Read on to find out.
Vegan Pastry Recipes

Mattie
2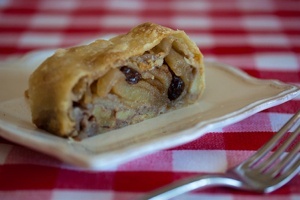 Strudel is one of those treats that everyone loves. If I met someone who was anti-strudel I'd back away if I were you. Strudel has origins in Austria and Hungary dating back to the late seventeenth century. Traditional Austrian strudel is not made with phyllo dough or puff pastry but with a thin dough with a high gluten content that gives it elasticity. Traditionally, strudel can be filled with cherries, apples, spinach, sauerkraut or cheese. This Vegan Apple Strudel recipe features apples picked fresh from an apple orchard in Pennsylvania and is enhanced with rum, raisins, cinnamon, nutmeg and allspice.
Vegan Topping Recipes

Mattie
2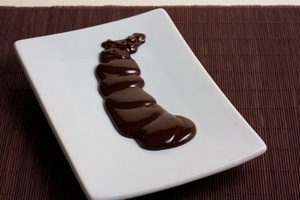 Although not as smooth and creamy as
Dark Velvet Ganache
, this Easy Vegan Ganache recipe is still great when you need vegan ganache in a pinch. Ganache can be a very versatile base for a recipe. It can be adapted to anything from frostings to truffles to fillings. Just adjust the non-dairy milk in this recipe plus or minus up to 2 Tablespoons to get the thickness that suits your needs. For example: 2 more Tablespoons non-dairy milk will make this ganache solidify into a soft frosting-like consistency at room temperature. ½ cup of non-dairy milk yields ganache that is perfect for
vegan cakes
. You can even customize it further with things like Grand Marnier, Chambord, espresso or mint extract.
Vegan Baking Guides

Mattie
1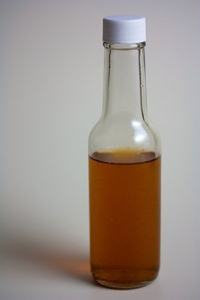 In these trying times purchasing baking ingredients to sustain your sweet tooth/hobby can add up. Many of us have more time than funds these days so it can be fun to discover the art producing things we take for granted. This is the heart of what DIY culture is all about. It's fascinating to create, learn and save some dough in the process.
Lately I took that approach to making homemade vanilla extract and was able to create a one that was comparable to high end extract for slightly more than half the cost.
Vegan Spread Recipes

Mattie
4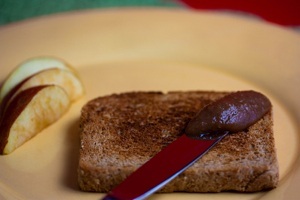 Apple butter varies from apple sauce in that apple sauce is just puréed apples with some spice and sweetener optionally added. Apple butter has a bit of a cult following because it more accurately captures the essence of the apple. It consists of a spiced apple sauce that's cooked down for several hours so the sugars caramelize, preserving the mixture in the process. Cooking the mixture also produces more complex flavor compounds, activates naturally occurring pectin so it gels and reduces it so it's more concentrated. The result is rich, creamy apple heaven. Fall apple perfection captured in a jar. You can make a large batch from this recipe and can it for future use or spread it immediately on toast, pancakes or use for anything where you would use fruit preserves.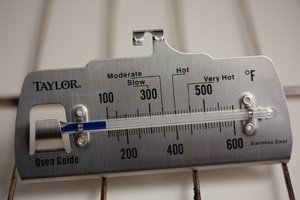 I've always recommended to have at least one thermometer in the oven at all times. Do you really want to trust that other shady built-in oven thermometer? Last I saw that dude he was blinking 12:00 like it was actually that time (maybe it was). The fact is, your built-in oven thermometer is usually off and it's a good idea to take steps to correct oven temperatures before you wake up and realize that you've grown into an adult at the same house accompanied by almost 1,053 slightly burned Friday night pizzas.
Vegan Candy Recipes

Mattie
2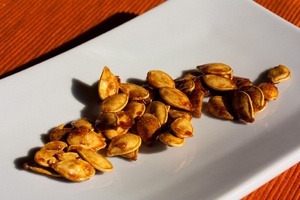 Don't know what to do with all those pumpkin seeds from pumpkin carving? Take those little pepitas and dress them up in little spiced sugar costumes with this Candied Spiced Pumpkin Seeds recipe. They'll love it and you will too because this vegan recipe features barley malt syrup, cinnamon, cloves and cardamom to help push the savory pumpkin seed flavors forward.