Vegan Waffle Recipes

Mattie
2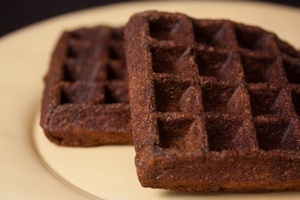 One of my favorite breakfasts is this Vegan Gingerbread Waffle recipe accompanied by a cup of strong coffee and veggie sausage on the side. Just when you''re thinking that you may be eating dessert you'll notice a savoriness that will assert that this is indeed breakfast. Slather these vegan waffles with a touch of almond butter, a splash of maple syrup and a sprinkling of
Balsamic Candied Pecans
to make this a truly memorable experience.
Vegan Baking Guides

Mattie
0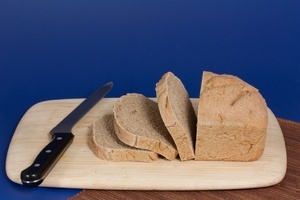 So now that you're making your own bread, or at least enjoying your favorite tasty bread to the fullest, how do you store it so it's as good as possible for as long as possible? I've seen it all in bread storage schemes. Bread stored in paper bags, in the freezer, in the refrigerator; I remember a friend who's Mom stored even it in the microwave oven, using it as a makeshift bread box. The question of how to best store bread is difficult to answer. This is because it depends on what your goal is: Are you planning on keeping high quality bread as fresh as possible for a few days so it can be used for the next chowdown with minimal staling? Are you just trying to squeeze maximum longevity of your sandwich bread to it can be used up before it starts to mold?
Vegan Frosting Recipes

Mattie
4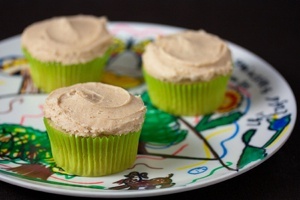 This silky smooth Rich Vegan Peanut Butter Frosting recipe packs a peanut buttery punch that can really dress up any vegan cake. This recipe takes advantage of
caramelizing sugar to the thread stage of 230F (110C)
where it contributes a smooth velvety texture. It also utilizes the power of soy milk powder (not to be confused with soy flour). Soy milk powder adds extraordinary creaminess while still allowing the frosting to remain firm.
Vegan Pastry Recipes

Mattie
4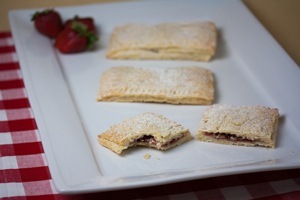 Pop tarts are one of the easiest ways to pair fruit with flaky pastry goodness. This Vegan Strawberry Pop Tart recipe can be customized with whatever fruit preserves you have on hand. You can also fill them with things like chocolate; maple sugar and cinnamon; bananas and coconut, the possibilities are endless! Heck, you can even fill them with savory stuff like caramelized onions, mushrooms and potatoes. I won't judge. Just be sure to keep the filling under 2 teaspoons so they don't push out the sides during baking. The pastry is based on
Flaky Pie Crust
and features just the right ratio of Vegan Butter or margarine to shortening for the flakiest, most flavorful crust around.
Vegan Pancake Recipes

Mattie
0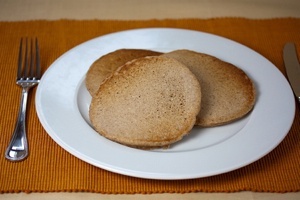 This Vegan Sourdough Pancake recipe is one more reason to keep a
sourdough starter
in your refrigerator at all times. They're wild yeasted which gives them a fascinatingly complex flavor not normally found in either vegan or traditional pancakes. They require advance preparation of a sourdough starter that is used as the foundation of the batter. If you already have this batter around, these pancakes will be even easier to make than
Easy Vegan Pancakes
. If you keep your starter in the refrigerator, it doesn't need to be removed several hours before using as it does in bread baking. Feel free to mix 1 cup of berries or ½ cup chopped nuts into the batter before pouring. Top them with maple syrup and/or a dollop of almond butter.
Other Vegan Baking Recipes

Mattie
1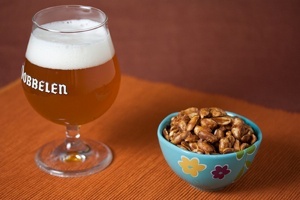 This Vegan Maple Roasted Peanut recipe makes an addictive snack. Once I was on a San Francisco Muni train and was in the process of getting busted for both sneaking on without paying and eating while on the train. As the Muni cops closed in, I clutched my container of Maple Roasted Peanuts tightly.
Vegan Frosting Recipes

Mattie
6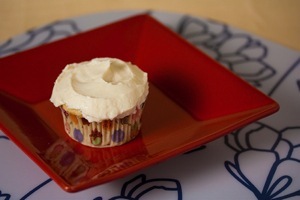 Use this smooth, creamy Rich Vegan Buttercream Frosting recipe for decadent
vegan cakes
where you want some buttery flavor to shine through. In my search for a truly decadent frosting that is also resistant to melting in warmer temperatures, I utilized the power of soy milk powder. (not to be confused with soy flour). Soy milk powder adds extraordinary creaminess while still allowing the frosting to remain firm. This allowed me to use a simple syrup (sugar and water) for a sweetener so the frosting is silky smooth. This vegan frosting also takes advantage of caramelizing sugar to the
thread
stage of 230F (110C) where it contributes a smooth velvety texture. Finally, I used Vegan Butter or margarine as the main fat due to it's affordability and availability.
Vegan Yeasted Enriched Bread Recipes

Mattie
1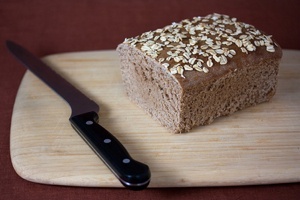 This Wild Yeasted Wheat Bread recipe, also known as sourdough bread uses a wild yeast sponge to leaven the dough, creating a multitude of complex flavor compounds in the process. Be sure to read and cultivate your
wild yeast starter and sponge
before starting this vegan bread. Sandwich breads baked in loaf pans are usually baked at lower temperatures around 350F (177C) to 375F (191C) and 'enriched' with things like sweeteners, oil and extra salt. Artisan breads formed and baked without loaf pans are baked at higher temperatures around 400F (204C) to 475F (246C) where the heat allows extra flavors to be developed. Taking this into account, your bread recipe and baking process will be slightly different depending on which method you choose. This recipe gives you options for both styles.
Vegan Cupcake Recipes

Mattie
5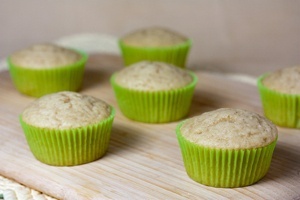 This Vegan Vanilla Cupcake recipe makes light and airy vegan cupcakes that have a soft, tender crumb due to the addition of arrowroot flour as well as apple cider vinegar. Vanilla extract and a touch of almond extract tie it all together. These cupcakes utilize the quick bread method which involves mixing your dry ingredients and wet ingredients in separate bowls, then mixing them both together at the end. This is a really easy way to make great cakes that have tender and spongy qualities. The drawback of this style is you have to be careful if you adjust the amount of sugar; more sugar will tenderize the batter, negatively affecting rise. These cupcakes are a little under sweet for my taste but if you're going for an elaborate frosting job no one will notice. If you increase the sugar in this quick bread method by even 1 Tablespoon, the cupcakes won't rise enough so it's not recommended. Use these cupcakes as a base for other flavor variations by switching out some of the flour and/or flavoring extracts. If you're looking for a cupcake that's a little bit more sweet and full flavored check out the
Vegan Vanilla Cupcakes - Cream Method
.
Vegan Baking Guides

Mattie
3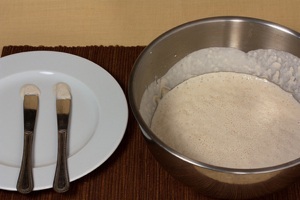 Having a wild yeast starter (also known as a sourdough starter) in your possession can lead to a whole new wold of fascinating flavors and food experiences. Everything from
breads
,
pancakes
,
quick breads
to
pizza crusts
can be made with wild yeasted dough, which has no need for commercial bread yeasts. Think of it as your magic little dough friend that's actually alive, waiting to morph into and enhance whatever you introduce it to.
Vegan Quick Bread Recipes

Renoodle
12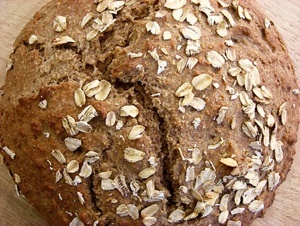 I veganized this Oatmeal Whole Wheat Quick Bread from a recipe found
here
. All I can say is WOW! Moist, full of texture, earthy and oh so delicious.
Vegan Baking Guides

Mattie
0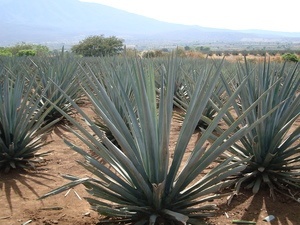 I like to advocate most things in moderation, which obviously includes vegan baked goods. Sweets are in no way, shape or form a part of a healthy diet. Even if you take the sugar completely out of baked goods, the refined flour alone will probably spike your blood sugar to unhealthy levels. That said, sweets sure are fun to eat every once in awhile aren't they? I believe there are certain food products that don't apply to the
everything in moderation
mantra and they should be avoided as much as possible. These unhealthy food products can usually easily be substituted by other products that are less detrimental to health, with virtually no reduction in the quality of the baked item. If we can do this, then why the heck not? What food products am I talking about? Partially hydrogenated oils and high fructose corn syrup come to mind. Recently there has been talk of a new food product that might need to be added to this list: agave syrup.