Vegan Yeasted Enriched Bread Recipes

Mattie
35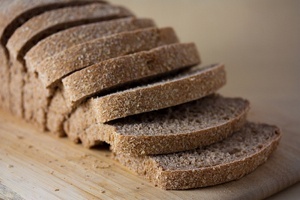 This Vegan No Knead Whole Wheat Sandwich Bread is now my go-to vegan bread recipe because it's simple to make and is a great example of how wet doughs can create wonderfully light and spongy breads. The higher water content allows the
gliadin
and
glutenin
in the flour to align into tight gluten bonds over time so you can forget about all that kneading drama. The result is a fluffy, chewy loaf that's perfect for sandwiches. Feel free to use this bread as a starting point and substitute a ½ cup of the flour for things like wheat germ, wheat bran or oat bran. It's important to note that due to the wetness of this dough it's only suitable for baking in a loaf pan.
Vegan Baking Guides

Mattie
0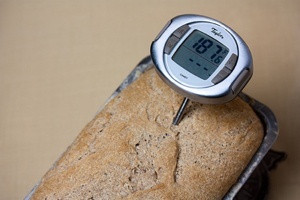 The art of bread baking relies on mastering several techniques at the same time. These techniques are crucial to baking bread that has both a good texture and flavor. In order to help us understand this we need to realize that one of these techniques; the baking, consists of three things: The caramelizing of the sugars, the roasting of the proteins and the gelatinization of the starches all contained within the flour. Temperature, oven placement and baking time have everything to do with how much these effects occur in our bread and it vastly effects the outcome. Bread baked too much will have a dry, burnt feel as the proteins, starches and sugars burn. Bread baked too little will lack flavor due to the proteins not being roasted enough and the sugars not being caramelized sufficiently. It can also inhibit a yeasty, grainy flavor due to the alcohol from the yeast not being cooked off and the starch crystals not getting gelatinized enough.
Vegan Ice Cream Recipes

Mattie
5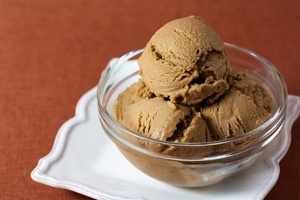 This Vegan Hazelnut Coffee Ice Cream recipe takes advantage of hazelnuts, also known as filberts for its base and to enhance coffee flavors. Early trials of this vegan ice cream used toasted hazelnuts which brought out slightly deeper hazelnut flavors but left minuscule granules in the ice cream which affected creaminess. If you have a VitaMix, go ahead and toast them. If you have a regular blender leave the hazelnuts untoasted so creaminess isn't affected. The ice cream will be delightful either way, especially when topped with
Vegan Double Chocolate Sauce
.
Vegan Ice Cream Recipes

Mattie
3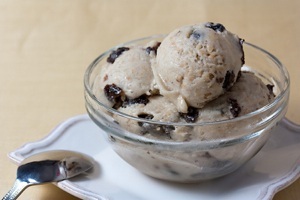 This Vegan Coconut Rum Raisin Ice Cream recipe is a great example of how suitable coconut milk can be as a rich, creamy base in vegan ice creams. The coconut flavor is further enhanced by the addition of toasted shredded coconut then complimented by just the right amount of rum soaked raisins. It's important to note that adding more than 2 Tablespoons of rum is discouraged because it will drastically increase the freezing temperature resulting in ice cream that's too soft.
Vegan Baking Guides

Mattie
1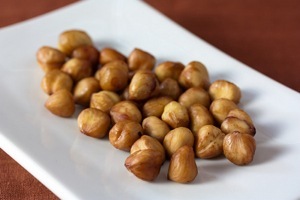 Hazelnuts, also known as filberts usually work best in a recipe when their skins are removed. This is because the skins are bitter and they can alter the look of the final product based on their dark color. There are two ways to skin hazelnuts: the old way and the new way. The old way involves toasting the hazelnuts, wrapping them in a towel and rubbing the skins off. This method doesn't really remove all of the skins, most of which get embedded into the towel. Nice hazelnut towel you've got there. Now for the new method.
Vegan Pancake Recipes

Mattie
2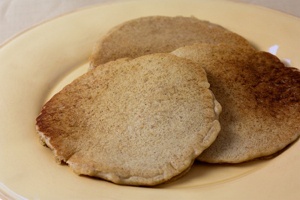 This Vegan Buttermilk Pancake recipe takes advantage of soy milk's ability to curdle when exposed to acids. You can choose lemon juice or even cream of tartar as your acid of choice but I prefer the additional flavor complexity that apple cider vinegar contributes. Buttermilk flavor is also enhanced by adding Vegan Butter or margarine to the batter which also adds moisture and fluffiness. Hemp and almond milk will curdle to a certain degree but not as much as soy milk. Coconut milk and rice milk are not recommended for this recipe because they lack sufficient protein and will not curdle at all. Top these vegan pancakes with maple syrup, berries and/or a dollop of almond butter.
Other Vegan Cooking Recipes

Mattie
2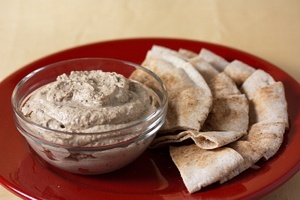 During the presidential election of 2009 my roommate told me about a pretty hilarious campaign funding tactic: Ralph Nader had an offer where if you donated a specific amount of money to his campaign you would receive his grandmother's hummus recipe in the mail. I'm about to one up Ralph Nader. I'm going to offer you my Three Bean Hummus recipe right here, for free. No donation to my upcoming presidential campaign required.
This Three Bean Hummus recipe features chickpeas, black beans and lentils which all contribute different angles of legume flavor. The result is a hummus with a more depth of flavor than regular hummus that's based on 100% chickpeas. This hummus is extremely versatile so don't be afraid to use this recipe as a base and swap out the legumes with any variety that you choose. Also feel free to swap out the tahini with other nut butters. I've been making this recipe for over a decade and I've done all sorts of variations with great results.
Vegan Baking Guides

Mattie
0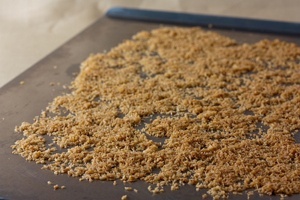 Many ingredients such as nuts, shredded coconut, coconut flour and other flours can take advantage of toasting which usually contributes a noticeably complex nutty flavor. This is because toasting creates a myriad of flavor compounds in what is known as the Maillard reaction. One of the difficulties in baking with coconut is that its subtle flavor sometimes doesn't come through as much as I'd like. Toasting coconut can be a great way to add more complexity and depth of flavor to all sorts of coconut based recipes.
Vegan Frosting Recipes

Mattie
2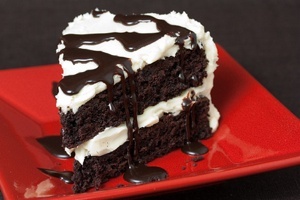 This creamy Rich Vegan White Chocolate Frosting is a more intensely flavored recipe alternative to other vegan white frostings. It's great for cakes where you may be concerned that a dark chocolate frosting could be too much chocolate (if that's even possible). It takes advantage of
caramelizing sugar to the thread stage of 230F (110C)
where it contributes a smooth velvety texture. It also utilizes cocoa butter as the main fat with soy milk powder (not to be confused with soy flour) to help with emulsifying and enhancing creaminess. Cocoa butter can be difficult to work with because when it reaches it's melting temperature range of between 93F (34C) and 100F (38C) it melts instantly. Whisking the frosting periodically as it gradually cools back to room temperature in the refrigerator solves this issue. The stiffness of this frosting can be adjusted by adding or subtracting 1 Tablespoon of water.
Vegan Ice Cream Recipes

Mattie
6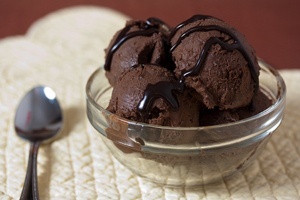 This Vegan Double Chocolate Brownie Chunk Ice Cream recipe was going to be called Triple Chocolate Brownie Chunk Ice Cream due to it's use of two different types of chocolate and brownie chunks mixed in. Then I realized that things were starting to get out of hand and I had to look out the window and count to ten. Its still full of chocolate though; This Category 1 chocoholic wouldn't lie. It's a great way to use up those extra
Ultimate Vegan Brownies
you have lying around that you've desperately been trying to eat. Wishful thinking, no? Drizzling some
Double Chocolate Sauce
over the top is highly recommended.
Vegan Pizza Crust Recipes

Mattie
0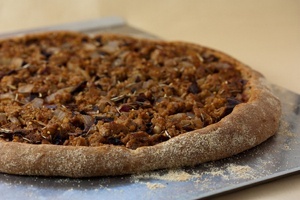 This Vegan Sourdough Pizza Crust recipe has a little more oomph in the form of the flavors produced by wild yeast fermentation, also known as sourdough. The wild yeast isn't enough to leaven the dough completely on it's own so it's
spiked
with some bread yeast to help it along. This vegan crust is great for cheeseless pizzas or other pizzas where you're not using intensely flavored toppings and you'd like the crust to contribute more flavor to the pie. It's also a great way to use the
sourdough starter
you've been keeping in your fridge. You do have a resident starter in your fridge right?
Vegan Sponge Cake Recipes

Mattie
1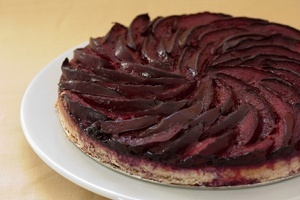 This Vegan Plum Cake recipe is based on a traditional
Pflaumenkuchen
, or German plum cake. I broke with tradition a little and enhanced the plums with a splash of rum and a dusting of sugar and cinnamon. I wanted the intense fruit flavors to be well balanced by a flavorful cake so I used the power of yeasted cake to add flavor depth in the cake department. Yeasted cake also has the benefit of utilizing gluten bonds for binding which frees us from needing to use any fancy egg replacers. I purposely designed this cake to be on the dense side because I felt that it helped to showcase the plums.The result is a fruit forward plum topping baked into a cake that can hold it's own. Black plums are preferred due to their high level of sweetness. Feel free to make this cake using any combination of other stone fruits you may have on hand.